We were very happy to learn that a Greenheart High School Exchange student, Chiara from Italy, won a special contest from the Educatius Group and she will be flown back to the USA to visit her host family in this coming year!
Educatius awarded only two prizes worldwide, and Greenheart is delighted that Chiara is one of the winners. Carla Kearns, Vice President Marketing, Educatius Group commented: "It was a tough decision, but from all the global entries we voted for Paula from Spain (attended the USA F-1 program in Michigan) and Chiara from Italy (attended the Greenheart J-1 program). We loved the creativity in both these entries and the way they expressed the bond and meaningful relationship with their families."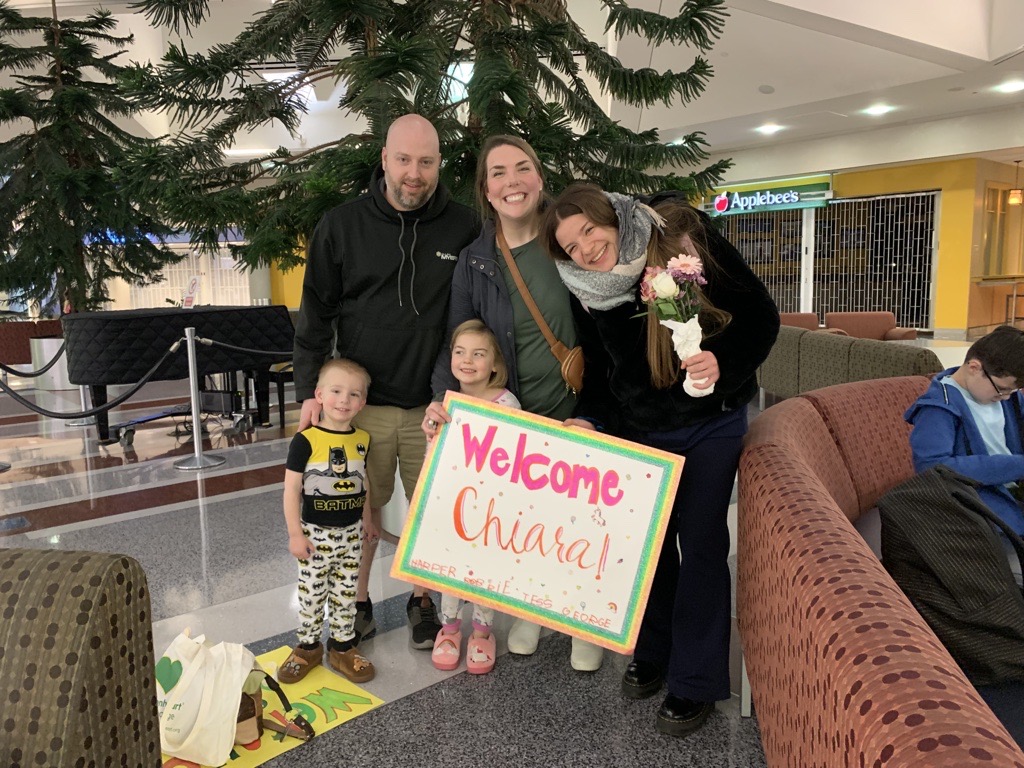 Chiara gets the opportunity to return to the USA and get together with her host family, the Hercegs, in Virginia. Chiara showed her appreciation of her host family in this video:
Nancy Morin, Greenheart's Field Support Manager shares, "This is so incredibly exciting! Chiara is such a deserving young person. She worked really hard at EVERYTHING she did for the five months she was here last semester. She had a positive attitude about everything – even once when she was feeling sick to her stomach, she came to her host mom to tell her she wasn't feeling well. Her host mom said 'are you sure, you're sick, because you are smiling…' lol! That's Chiara! Chiara entered the CSIET art contest (the cover artwork for the Advisory list pamphlet), and although she didn't win, she held her head high and was proud of the work she put forth for the contest. So, I am so proud of her for winning this contest and I can't wait to be a part of the reunion!"
Thank you Carla and Nancy, and CONGRATULATIONS to Chiara and to her host family! We look forward to more photos and stories from the reunion.
Interested in hosting a Greenheart Exchange high-school student like Chiara? Visit HostwithGreenheart.org to learn more, to Meet our Students, and to apply.