Greenheart Exchange is in the midst of Job Fair season, helping our Host Organizations interview and hire the seasonal staff they need for the coming summer. Greenheart has a variety of job fairs to meet the needs of businesses:  International Job Fairs, Virtual Job Fairs, and Greenheart World's Fair interview sessions in Chicago.
At the end of January, Greenheart's Tom Stillwell accompanied some of our Host Organizations to Turkey for in-person interview sessions. Here is his report from Istanbul and some insights on what happens at an International Job Fair:
***
Greenheart has been flexible during the pandemic, and we've developed highly successful virtual hiring events to make up for the lack of travel to international in-person job fairs. While I've been with Greenheart for years and have run virtual events and interviewed dozens of participants, this was my first in-person job fair. As effective as our virtual events have been, nothing can replace the experience of traveling to another country to meet participants face to face.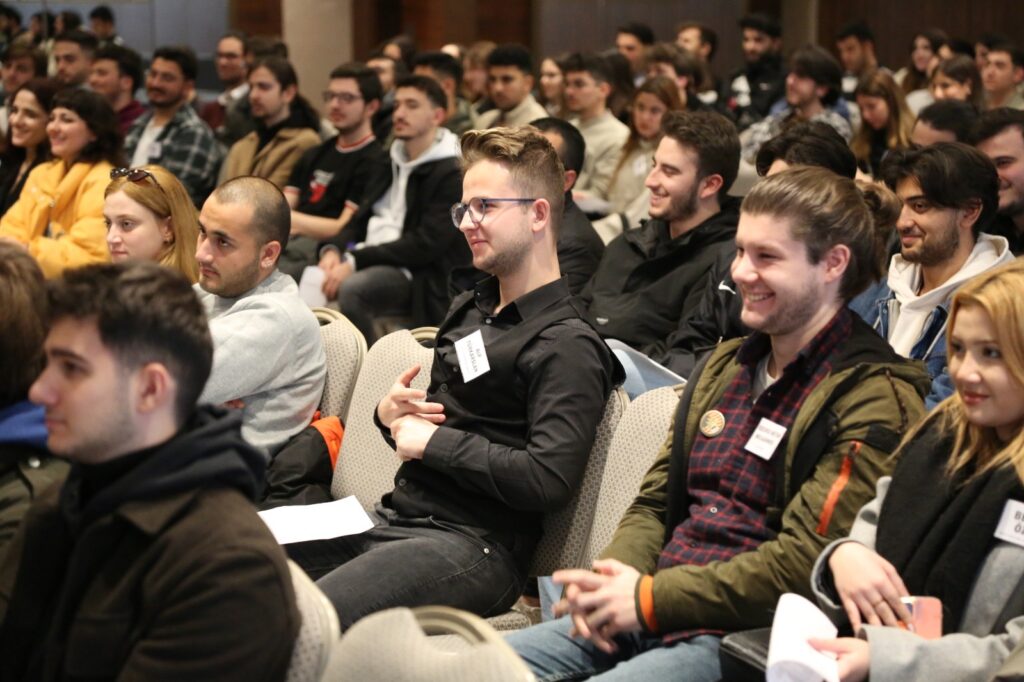 One of our hosts, Sonia from Grand Geneva Resort, was also a first-time job fair attendee. Sonia relayed to me that she had a new sense of what it was like for the participants to travel to a foreign country. The journey itself can be trying, the culture is different and strange, and you are outside of your comfort zone. The job fair strengthened Sonia's empathy for her participants and challenged her to think of new ways to ease their arrival when on program.
We had a wonderful (but tiring) day of sightseeing before the job fair. Our tour guide shared the history of a city that has been a crossroads of the world for over a thousand years. Great empires have risen and fallen over ages in this city, leaving behind precious relics and amazing buildings that have stood the test of time.
The people of Istanbul are wonderful! Our partners at Studyzone made us feel so welcomed and their hospitality was astounding. It was a pleasure to have all the stakeholders in the Work and Travel Program…sponsors, partners, hosts, and participants in person to work on cultural exchange. What a joy it was to interview participants in person or just sit and talk to students excited about the prospect of coming to America. And I'm excited to plan my next trip back to Istanbul with my family!
***
Thanks Tom for sharing your Job Fair experience!  And thanks to our partner, StudyZone for gathering and screening such wonderful students for Greenheart's Summer Work Travel program!
For host organizations looking to hire 25 or more people, Greenheart's International Job Fairs may be an effective and fun way to fill your seasonal staffing needs. Learn more and sign up to talk to our team about becoming a Host Organization at HirewithGreenheart.org.