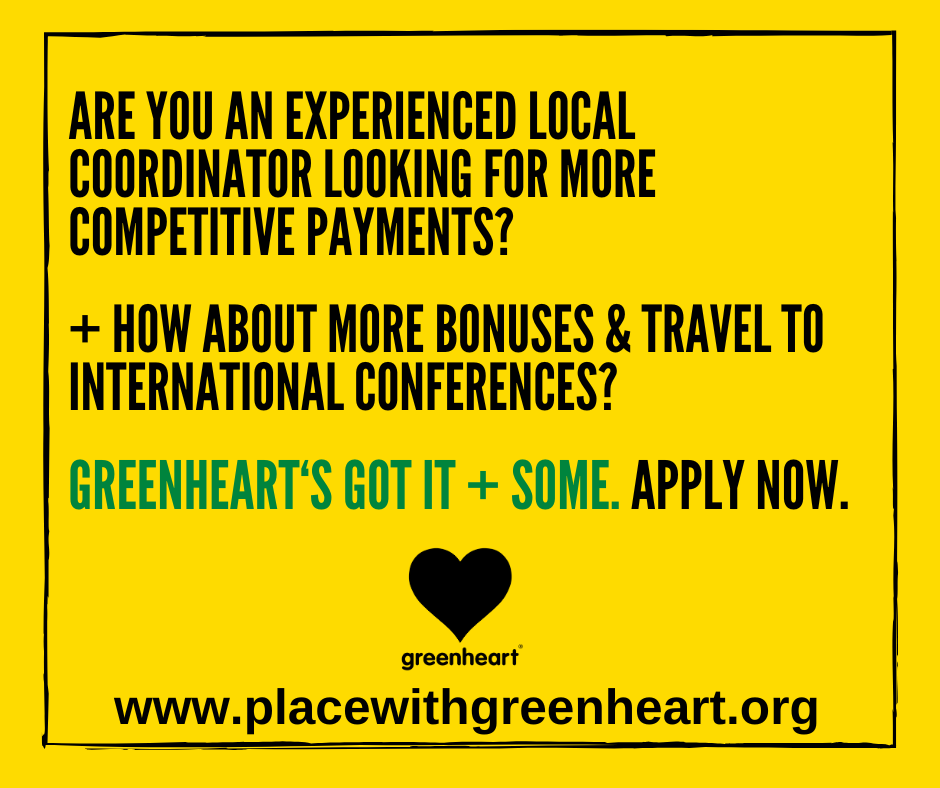 Greenheart Exchange is looking for dedicated individuals like you to join our team. Here are 10 fantastic reasons why you should consider becoming part of the Greenheart family today:
Amazing New LC Training and Support: At Greenheart Exchange, we believe in investing in our team. We offer top-notch training and unwavering support from our incredible leadership and team. We're here to help you succeed every step of the way.
Best-in-Class Program Support: Greenheart takes pride in providing the best program support in the industry. We genuinely care about our students' health, safety, and well-being, ensuring that they have a rewarding experience during their exchange journey. Greenheart also supports our Local Coordinators, Host Families, and Host Schools because we have a tremendous respect for all that our community does for the students.
Competitive Placement Payment: Greenheart understands the value of your hard work. That's why we offer the highest-paying placement compensation, plus early placement bonuses, referral bonuses, and so much more. Apply today and be better compensated for your efforts to make exchange experiences memorable!
The Greenheart Exchange International Conference: Our second-semester placements count toward our prestigious 2024 international conference in the enchanting Lake Garda, Verona, Italy. Imagine an all-expenses-paid trip, including flights, meals, and lodging, as a token of Greenheart's appreciation! You'll immerse yourself in Italy's rich culture while networking and gaining valuable professional development to enhance your career as a Local Coordinator. Connect with fellow coordinators, Greenheart leadership, and partners who share your passion for cultural exchange. Share experiences, gain new perspectives, and build lifelong friendships. Attend workshops and sessions led by experts in cultural exchange. Gain valuable insights, hone your skills, embrace a new culture and create lasting memories with Greenheart.
Greenheart Schools: We are not just about exchange programs but about building lasting relationships. Join us in promoting school relations through our Greenheart Schools program. You can help schools earn much-needed grants when you foster connections between schools and J1 exchange students, J1 international teachers, and USA teens and teachers traveling abroad.
Continued Support for Your Current Students: Are you worried about your existing 2023-2024 students and host families? Don't be! If you are not hosting a student with your current organization, you can work for Greenheart while continuing to support your students and host families. We make the transition seamless for you. It's one more way Greenheart hires and retains the best Local Coordinators in the industry.
Greenheart works with a very diverse set of countries: Did you know Greenheart placed students from more than 60 countries this year? We place FLEX and YES grant students across the USA. Not only do those placements earn higher stipends, they add a rich diversity to our roster. Host families love the options.
Learn the Greenheart Way: We'll support you in learning the Greenheart Way, our unique approach to cultural exchange. Be a part of a team that is committed to cultivating leaders from all around the world through exchange programs in the United States.
Greenheart lives by our mission of Connecting People + Planet to Create Global Leaders: Our organization offers a variety of grants, scholarships, conferences, and alumni opportunities that keep our participants learning, growing, and contributing to communities all over the world. We believe in caring for our environment, volunteering, continuing our personal development, and supporting sustainable, eco-friendly fair trade enterprises worldwide.
We have a winning combination of enthusiasm, determination, and support: Our awesome Local Coordinators finished placement season early this year. Yep, we're beaming with pride about that!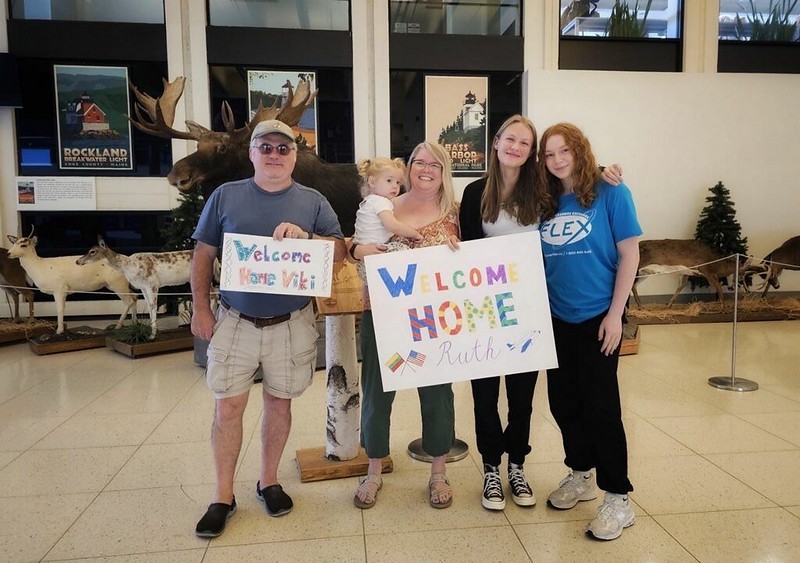 If you're an experienced international coordinator looking for a dynamic and rewarding opportunity, join our team at Greenheart Exchange. Together, we'll create unforgettable experiences for students and schools, and positively impact the world.
Ready to embark on this exciting journey with us? Visit www.placewithgreenheart.org to learn more about becoming part of the Greenheart family and apply today!