Exchange Day is a celebration of the power of international exchange! Under the motto "Eat, Play, Give," cities across the United States hold events that provide Exchange Visitor participants, and their hosts, an opportunity to enjoy the American cuisine, showcase cultural diversity and give back to their local communities. Greenheart loves celebrating Exchange Day every year, and we are excited to see our host organizations sharing fun events and activities. Here's what Tom, Work and Travel Program Manager at Greenheart Exchange had to say about his recent Exchange Day with Grand Geneva:
"The Lake Geneva area is host to a large of community of J1 participants spread among various resorts and businesses where tourists from Illinois and Wisconsin come to relax. As a Chicagoan, Lake Geneva has a special place in my heart, as do the hosts I work with in the area. Local businesses in Lake Geneva host participants from the Dominican Republic, Turkey, China, Taiwan, Jordan, Kazakhstan, Mongolia, Jamaica, Nigeria, Malaysia, Thailand, Colombia, Romania, Poland, Bulgaria, and Ghana.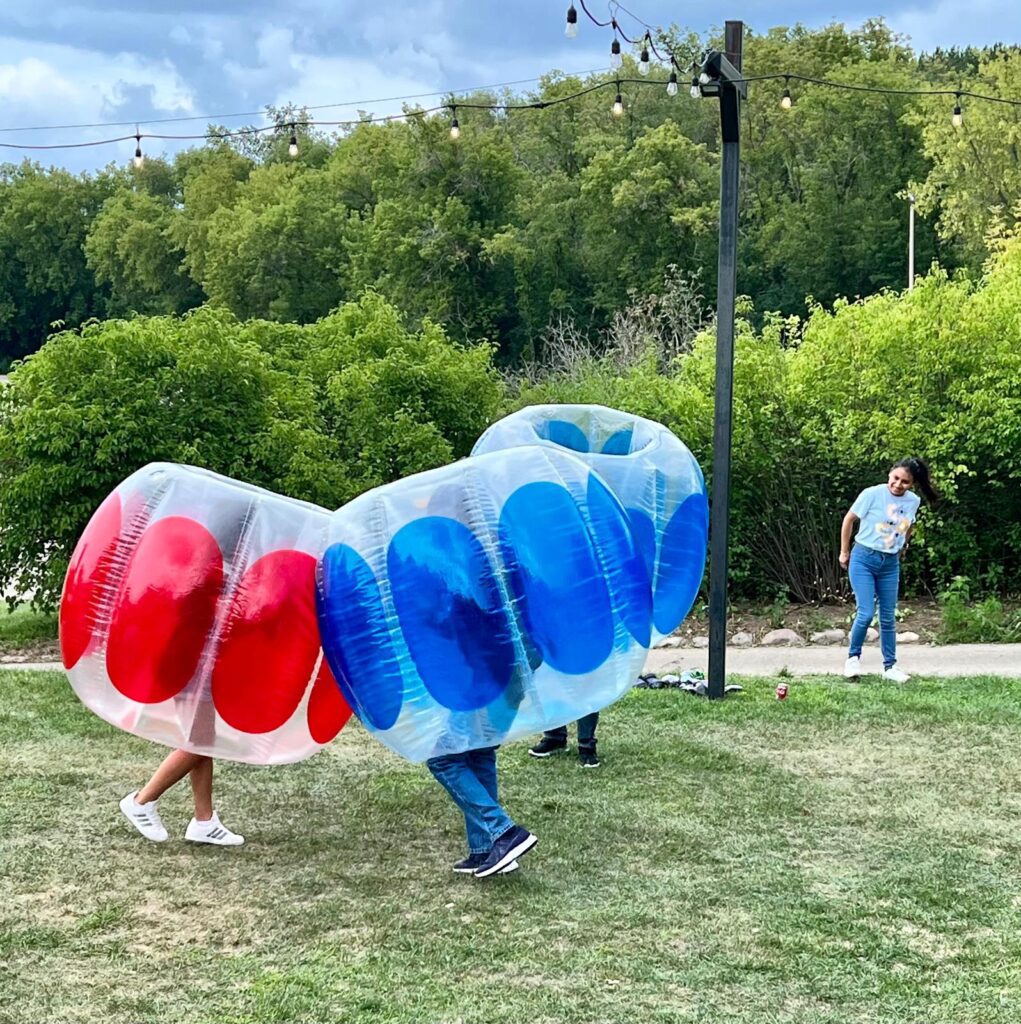 For Exchange Day 2023, I was invited to an event hosted by Grand Geneva Resort and open to J1 participants and hosts in the area. Nearby Abbey Resort and Pearce's Farmstand attended the event where participants ate pizza and played various games. Cornhole, a very American game, seemed to be a big hit with participants, with some of them being quite good! As always, Soccer was king with participants. They even played a version of soccer where they donned inflatable balls and ran around bouncing off one another!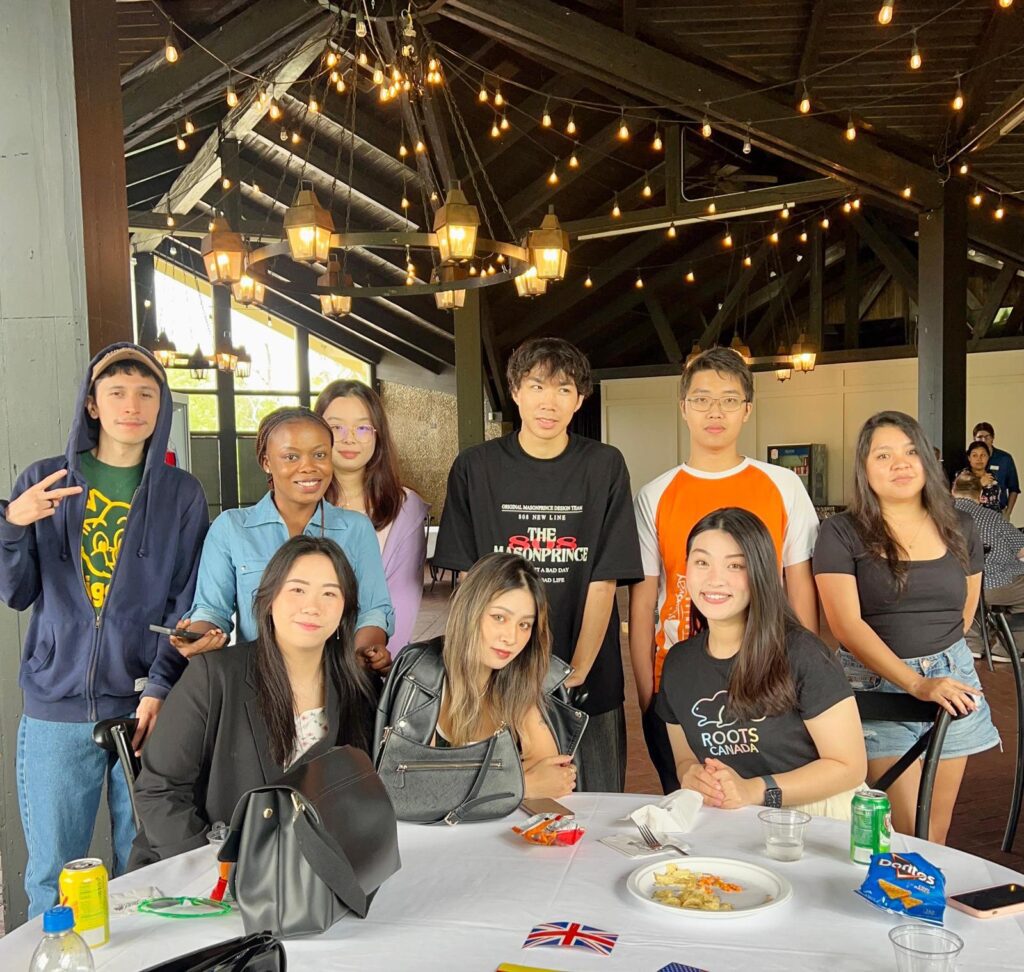 It was a great time for the participants to hang out, relax, and just enjoy being together. I really enjoyed talking to participants and hosts about their summer highlights. Being close to Chicago, many participants had travelled into the city to enjoy the different museums, the beaches, the architecture, and or course, deep dish pizza.
This event was the first Exchange Day gathering in Lake Geneva since before COVID-19 hit. The hosts involved are committed to keeping the event active going forward and I can't wait to attend next year!"
Thank you, Tom, for sharing this inspiring story with us!
If you are a business who would like to host international seasonal staff for a cultural exchange, please visit HirewithGreenheart.org to learn more.
To learn more about Greenheart's Work and Travel program visit GreenheartExchange.org.