World Teachers' Day is a day to celebrate how teachers transform education and to reflect on the support teachers need to fully deploy their talents. One of Greenheart Exchange's Teach USA teachers, Ianna-Bet Garcia de Alba Rebora, from Mexico and placed in Massachusetts, shared with us how her students celebrated World Teachers' Day in October.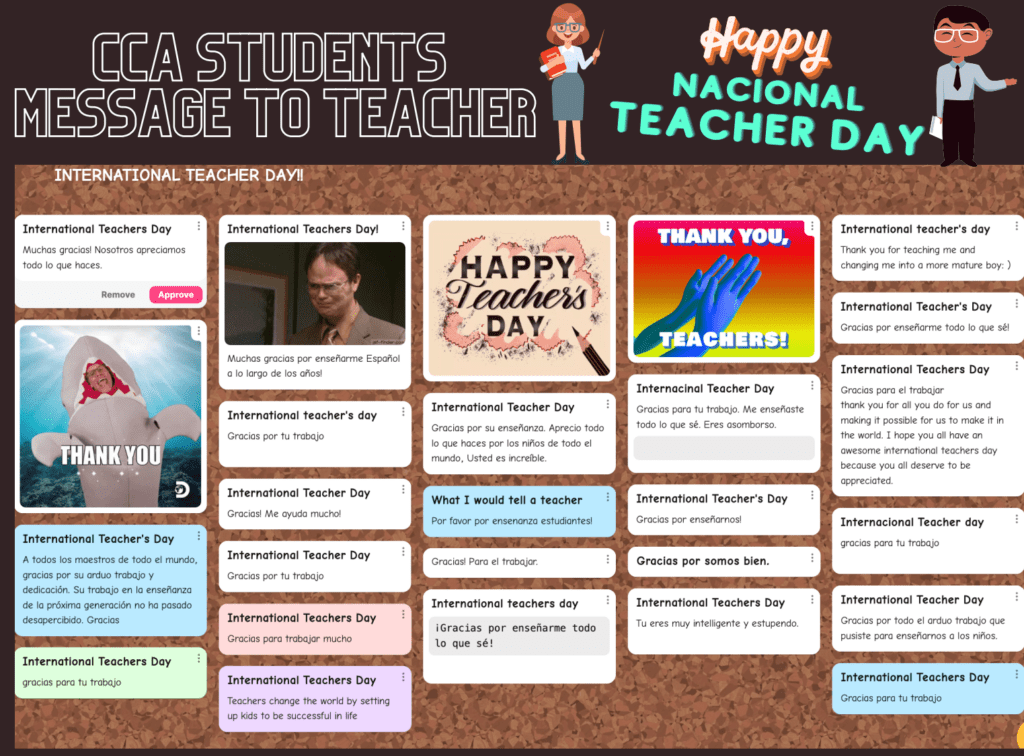 For this lesson, I wanted students to be aware of  National Teacher's Day, and take the time to acknowledge teachers in their life and the impact they have and have had in it.
Therefore prior to the activity, we talked about the importance of teachers, and what they do. Which things do they teach us?
We thought about the number of teachers they have now and approximately how many they have had since they started school, I asked students if they remembered who taught them how to read, write, and math (to add, subtract, multiply), and who taught them about science, history, geography, English, Spanish, etc.
They all mentioned it was A TEACHER, some even remembered their names.
After this reflection and having in mind everything they remember that teacher has taught them, I asked students to think about something they would like to tell teachers on this National Teachers Day.
For this activity I used a platform called Padlet, which is used to write notes and can add images and gifs if you want to, I shared the link and asked them to write something they wanted to say to teachers, some did it in Spanish and some in English. These images are the compilation of the Padlet. Students learn to appreciate teachers, acknowledge the work and impact teachers make in their lives and how have they changed with their work the things they know and the things they can do.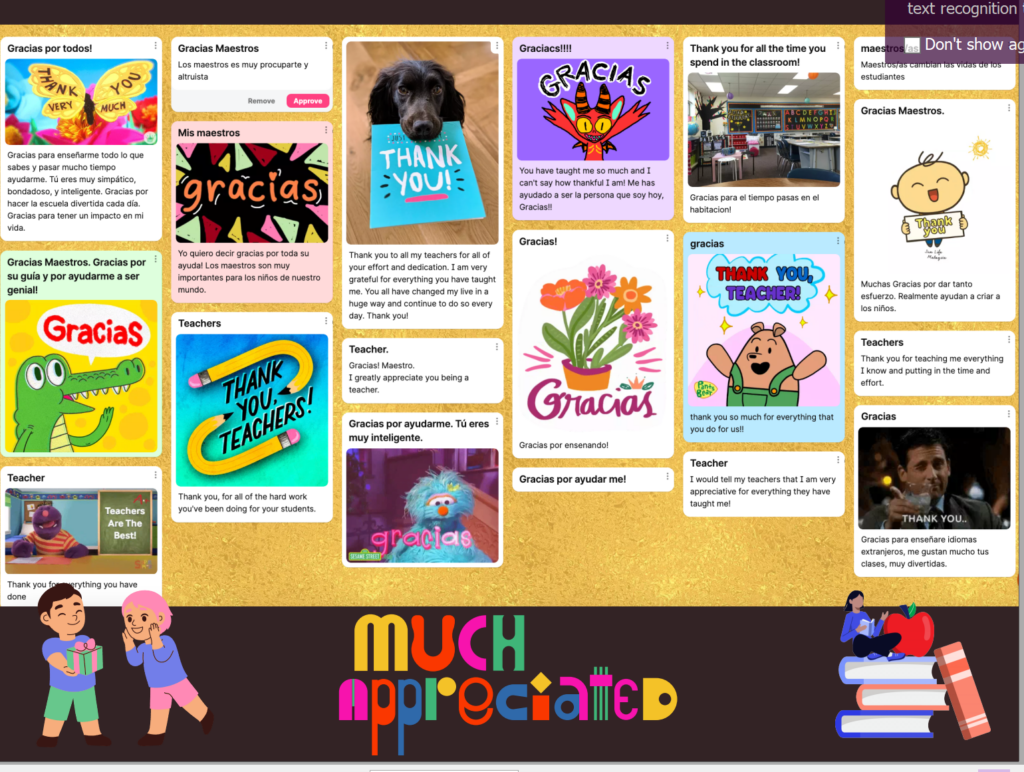 Thank you Ianna-Bet for sharing your story!  
If you appreciate Teachers and how much they add to our world and/or if you are a school who wants to connect your students to the world with international teachers, we hope you'll read more about Greenheart Exchange's teachers who are here in the USA to promote cultural understanding, public diplomacy, teach, and grow professionally.
Greenheart Exchange's Teach USA program connects enthusiastic, highly-qualified international teachers with U.S. host schools to promote cultural understanding and public diplomacy. The purpose of the Teach USA program is to promote interaction and enhance mutual understanding between U.S. and international teachers.