Antoneta from Albania recently shared some of her experiences as a high school student in the USA.  She is a YES scholarship recipient and is having the time of her life in Nebraska!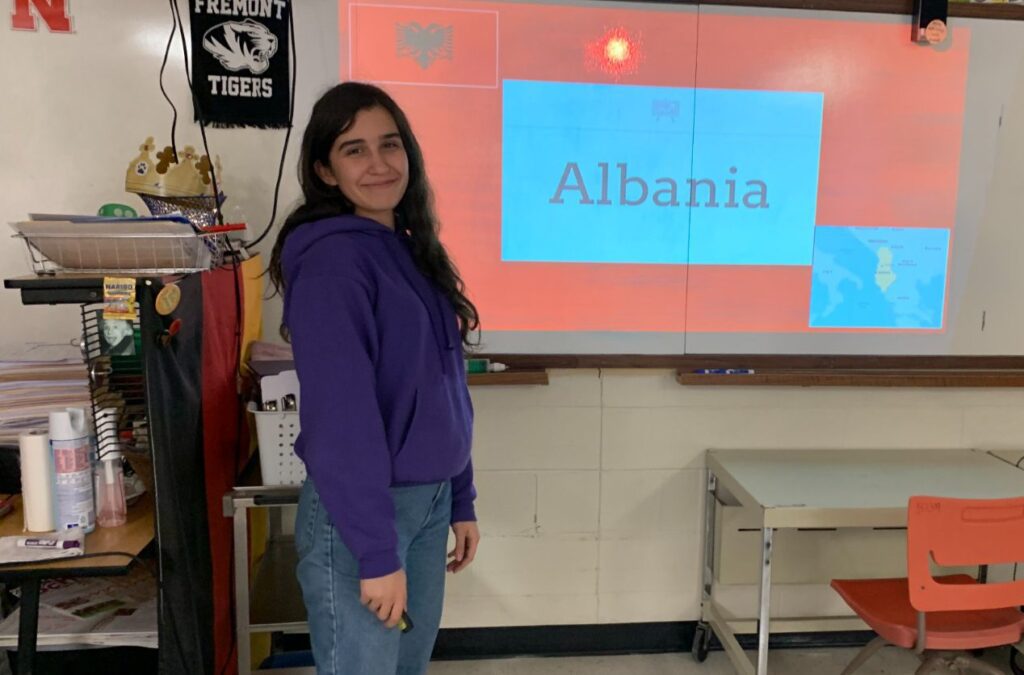 Welcome to the USA
"It was hard to realize I was traveling to the United States until I heard someone saying:  'Ladies and gentlemen, welcome to Washington D.C.' It feels like it was only yesterday when I was leaving home– not knowing what the future had reserved for me. At the same time, now that it has already been 4 months, it feels like forever.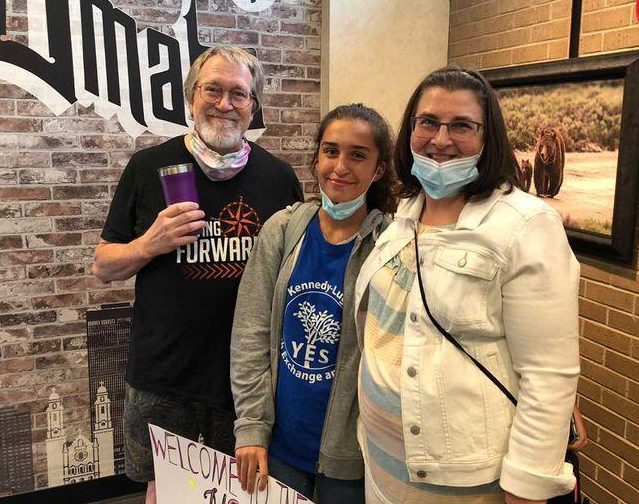 Now where to start first? So far, my experience has been fantastic, and I am experiencing something new every day. I live in Fremont, Nebraska (shout-out to my cornhuskers) and it's so different from my city back home. Here, this town is like in the movies. It gives you a feeling of calm and warmth, while my home town seemed to never sleep.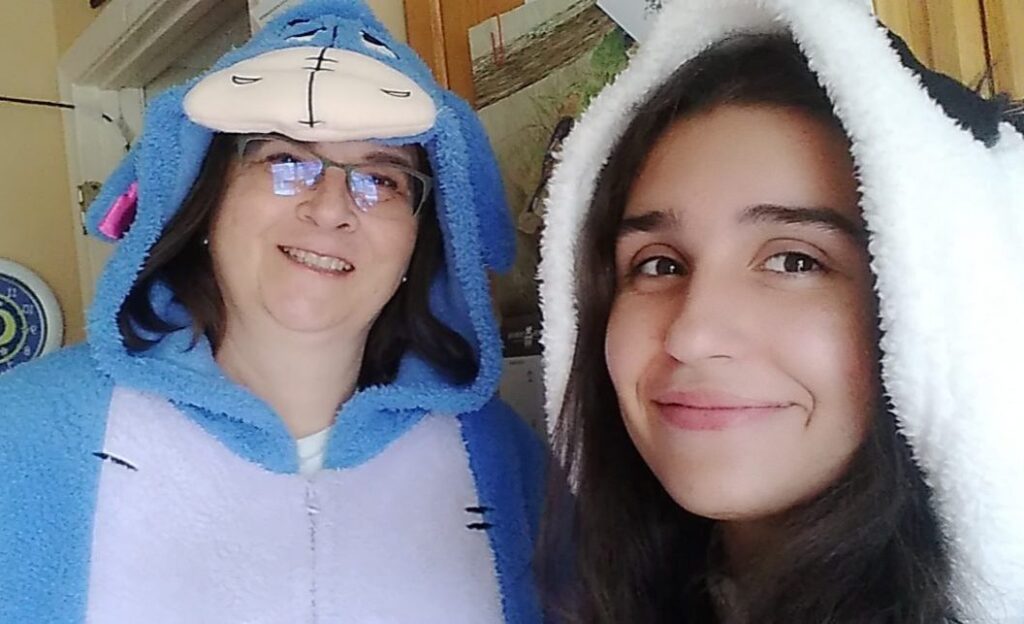 On those first days of school
The first few days in my host family were amusing, cheerful, and fascinating. They were all there, helping me with all the alterations I had to make, like school, getting rides, hanging out, shopping, learning slang terms and expressions, basically everything.
On the first day of school– I was truly on edge about this day, perhaps more than almost my whole USA arrival. That's likely since I began one week late, but people were so pleasant and kind, and all the teachers were always willing to assist me. I really love all the classes, and I'm overjoyed to experience all the things that I fantasized about doing from the other side of the world when watching American TV series at home.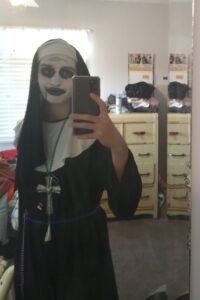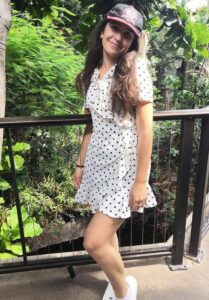 Sharing the culture of Albania
I've met many new friends, and it's been a great privilege to share my culture with them. So far, I've given two presentations about Albania in my classes, and they've both been a lot of fun. I taught them words in my language, a local dance, and I also baked a traditional dessert. My favorite high school experience so far was when I was awarded "The student of the month" in German and when I was accepted to the German Honor Society. I am also a member of a multicultural club, and it is a pleasure to learn not only about American culture but also about cultures from all over the world.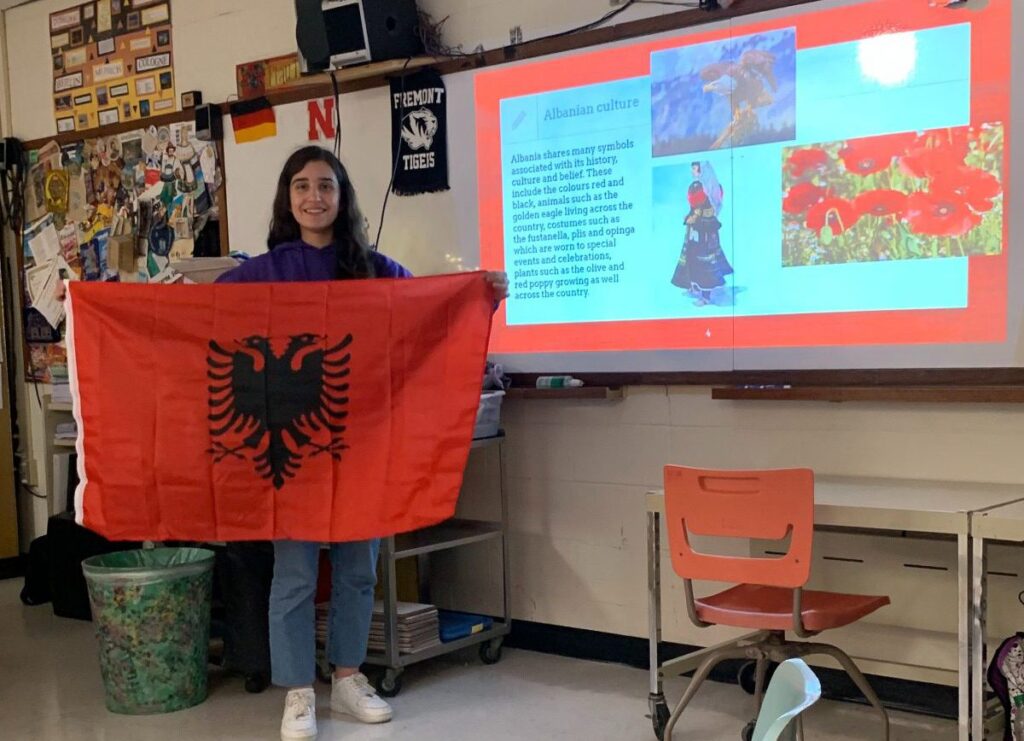 I need an infinite number of words!
To list all I've done so far, I'd need an infinite number of words. For instance, I tried and made a variety of delicious foods. My host father is an excellent cook who teaches me something new about food every day. So far, my favorites have been bagels and egg rolls. I also had a Halloween unlike any other. Trick-or-treating is not common in Albania, so this was a once-in-a-lifetime opportunity. In addition, the zoo, pumpkin patches, festivals, and concerts have enhanced my experience here. I'm also a member of the church's youth group, and one of the best parts is that I get to volunteer and help others. I volunteer at the church and also at a food bank. It's a phenomenal feeling to know that people are helped by what you've done.
Finally, an only-in-the-USA experience, a.k.a. my favorite thing so far, was attending a football game. I had the opportunity to meet my favorite player, Martinez, who even high-fived me! Now I'm looking forward to Thanksgiving and Christmas.
I would totally recommend this to everyone since it is the best thing that could happen to you and will entirely change your life."
Thank you Antoneta & to her host family!  HAPPY THANKSGIVING!
If you're interested in hosting a student like Antoneta, please visit HostwithGreenheart.org to begin the application process!