Iva is a Greenheart Exchange FLEX participant who has recently been selected by the American Councils to be one of their social media specialists for FLEX Civic Education Week! We got the chance to catch up with Iva and ask her about her time in Minnesota thus far. Read to learn more about her time with her host family, dance team, and so much more!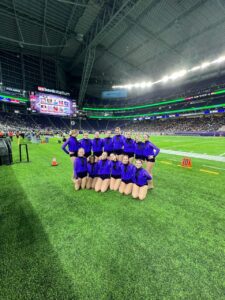 What has been your favorite part about going to a USA high school?
My favorite part of high school in the USA is the wide range of clubs and sports available. There is truly something for everyone. I was on a dance team in the winter and intend to join track in the spring. People are generally very friendly, so you will feel welcomed if you decide to join the team. It will keep you busy and active while also introducing you to many new people. You'll have to put a lot of time and effort into practices, but it's worth it. I'm still amazed by Americans' school spirit and dedication to sports.
Why do you think doing a program like this is so important? 
I think this is a once-in-a-lifetime opportunity that everyone who has a chance should take. You will experience huge personal growth, developing into a more mature, responsible, and independent person. You will have to face new challenges and get out of your comfort zone. You will be given the chance to build connections with people from all over the world, which will teach you about the diversity of other's culture and way of life. Once you experience a life entirely different from your previous one, your perspective on the world will completely change. Along with all of that, your English will become more fluent, and your vocabulary will increase.
What is the most important thing you recommend to someone about to come to the USA for a high school exchange year?
Here are a few tips I would give to future exchange students:
Mental preparation is far more important than a physical one. Be mentally prepared to leave your whole life behind and start over in a foreign country where no one knows you. Building an entirely new life takes time, so be patient. Each person is different and will have a different experience, so don't compare your year to others. Instead, make the most of what you have. Enjoy it while it lasts—you're there only for a year!
Did you do a volunteer project?  Tell us about it.
Volunteering is an important part of being an exchange student. I've done many kinds of volunteering, but my favourite one is "Feed My Starving Children". I went there many times with other exchange students and my host family. We prepared meals for kids all over the world who can't afford it. I want to go back again, it felt amazing being able to help those who need it.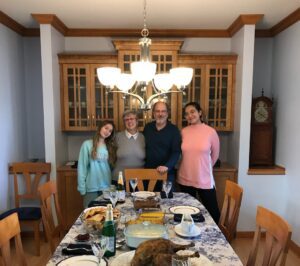 Thinking of hosting an international student like Iva? Visit HostwithGreenheart.org to learn more!