We recently heard from one of our Local Coordinators in Minnesota telling us about the success of one of her exchange students, Nehir from Turkiye (formerly, Turkey).
"She is a great young lady who has made such a positive impression in Burnsville.  She is a straight A student, and also received a recent merit award for her art. She regularly volunteers and was just on the news for her work to help the earthquake victims in Turkey."
We contacted Nehir to learn more and here is her exchange story:
I'm an exchange student in Minnesota from Turkiye. I have experienced a lot of unique things ever since I have been here. I have a really sweet and fun household. We play games, watch movies and bake together.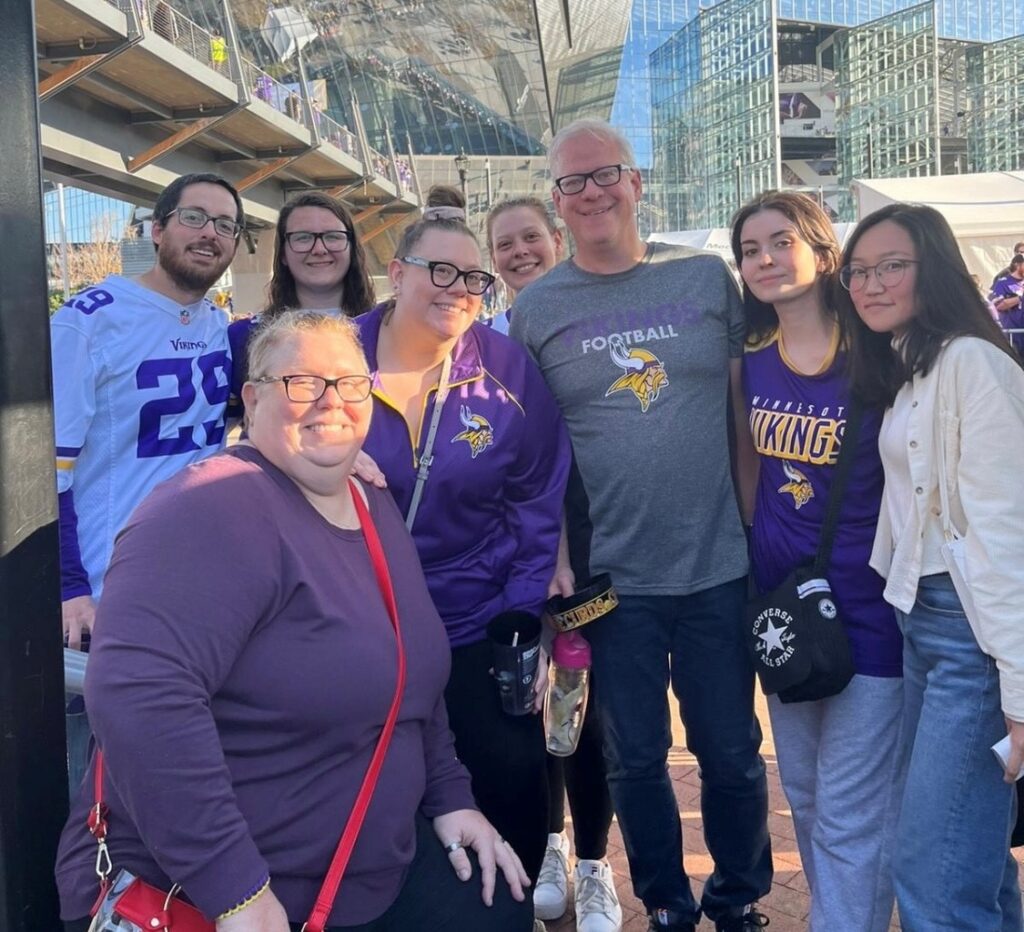 I go to school with my double placement sister and we participate in activities such as clubs and cheerleading together. I like that my school has lots of opportunities such as clubs and classes that I can join. I'm taking independent art studies and I made a few paintings about Turkic mythology and displayed them in our school. I wrote each of their stories and what they mean to our culture. I also got an award from a visual arts competition.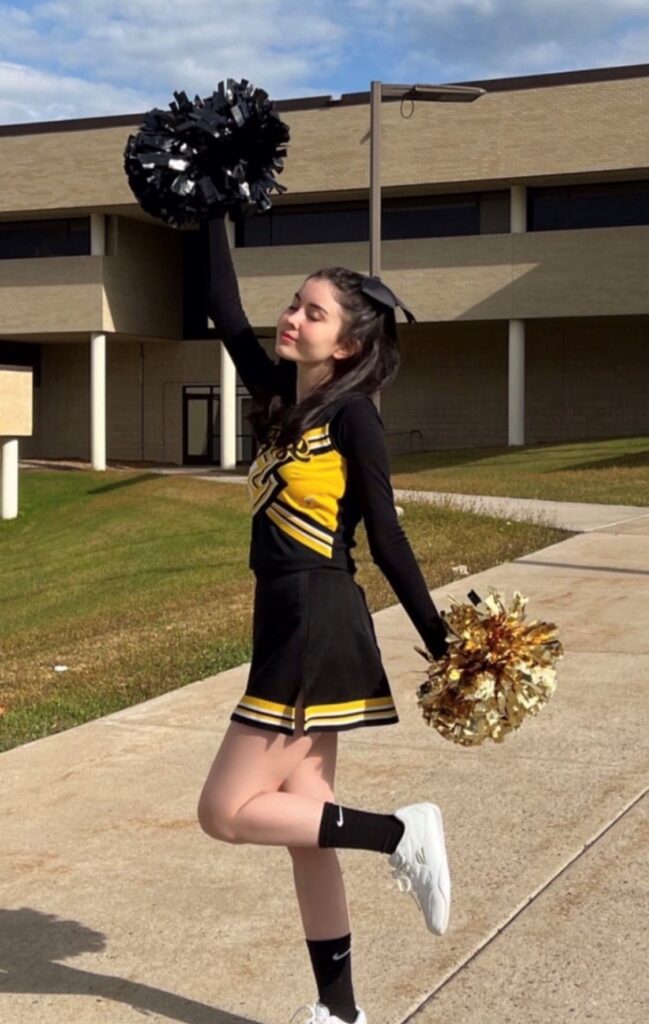 I started looking for volunteering opportunities around me and I found so many great places that I can help with my skills and interests. So far, I volunteered at a nursing home, packing food for children around the world, and I did mural art for a dog kennel as a volunteer. My favorite one is that I'm volunteering at a fox rescue sanctuary which is a home for all kinds of rescued animals such as foxes, minks, raccoons and horses. They are saved mostly from fur farms. I'm helping the rescuers with some chores and I get to have one on one time with animals. To see how much it can mean to get together and help even for the people who are thousands miles away or the wild animals that are suffering without any chance to ask for help, made me realize that we can do a lot for our world.
When the earthquake struck Turkiye in February, I was devastated, because I was so far away from my country and couldn't be there for my family or my loved ones. We got together as Turkish exchange students and started a fundraiser to help our people. I organized events in my school and a lot of people volunteered to help me in this cause. We raised over 8000 dollars as all Turkish exchange students around the U.S.A, by doing a variety of activities. I got to get interviewed by a local news channel and I raised interest in this topic, so that more people could help us. Here is the link for our fundraiser:  https://linktr.ee/turkiyeneedsyou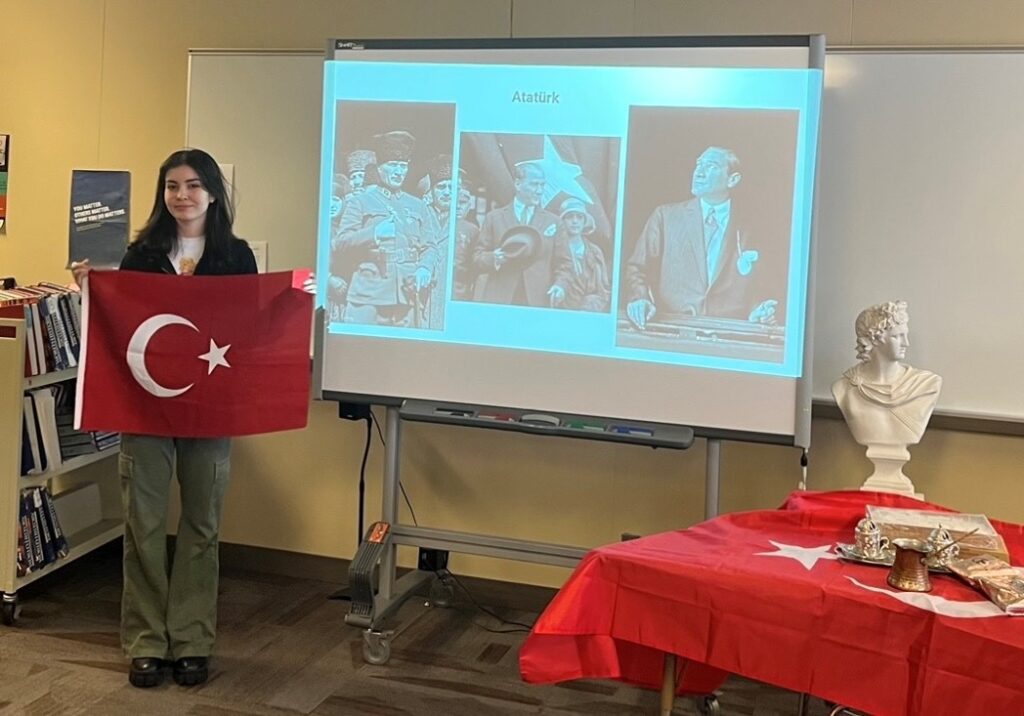 I believe that doing an exchange year improved me in many areas and it was an unforgettable experience. I found a second family here and we will always keep in touch when I go back home. It may be a challenge when it comes to cultural differences and being away from your family and friends, but it definitely is worth it when you start getting used to everything and create a second life that you will remember for the rest of your life.
Thank you Nehir for all that you do and for sharing your story.
And a special thanks to Nehir's wonderful host family — hosting two exchange students this year!
If you'd like to learn more about hosting exchange students, please visit HostwithGreenheart.org.