Greenheart is lucky to work with so many welcoming and adventurous families, schools, and communities all across the USA. We are a network of people who like to connect with each other and with the world around us. In that spirit, we are highlighting just one of the many schools who host our international participants: Bishop Grimes Junior/Senior High School in East Syracuse, New York. Bishop Grimes has more than 350 students in grades seven through twelve, and welcomes Greenheart's international high school exchange students every year. Here's Sue Collins, Director of Admissions and Enrollment at Bishop Grimes, to tell us more about the impact of cultural exchange programs there.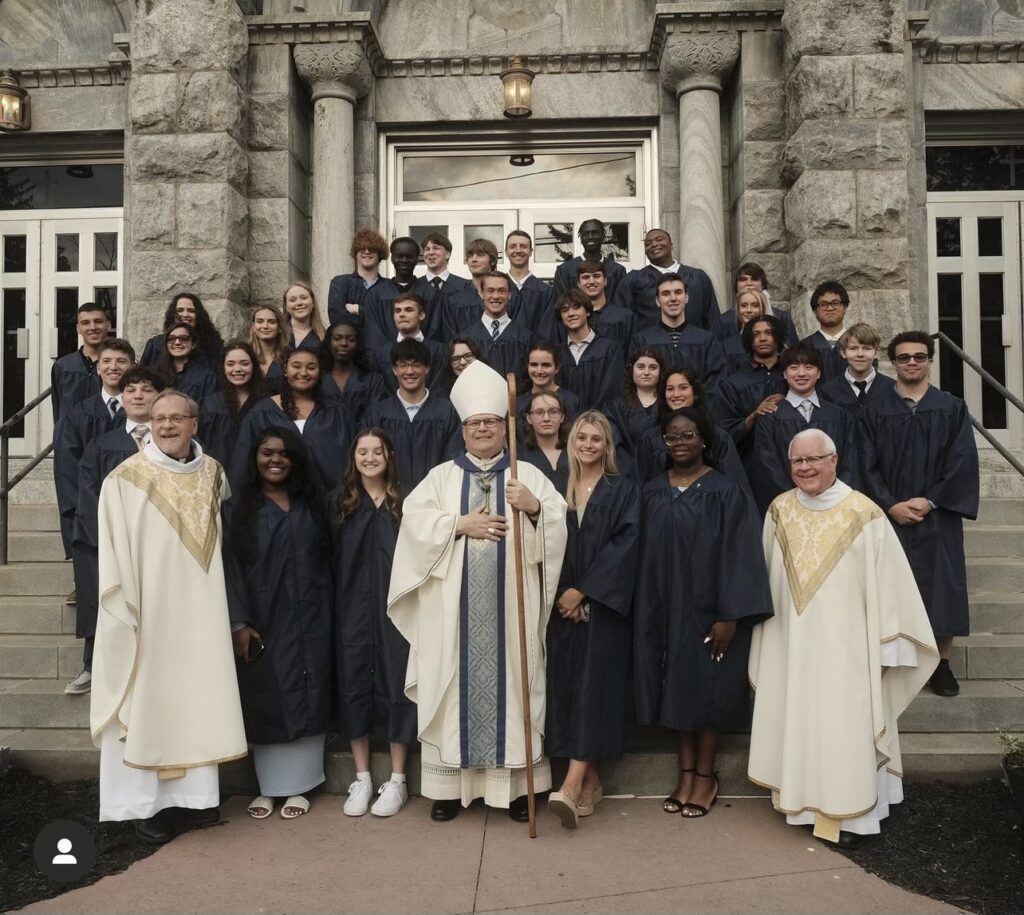 Tell us what having exchange students at your school is like and how this helps your school community.
We welcome the opportunity to have Greenheart Exchange students join us at Bishop Grimes. As the Director of Admissions, I feel so lucky to meet and work with all of these great students. They offer even greater diversity to our already diverse Jr/Sr high school. The Greenheart students are engaged, enthusiastic, and ready to be involved in both the academics and extracurricular activities. The Bishop Grimes students look forward to sharing time with the exchange students, learning about their culture, introducing them to school activities, and often making travel plans to visit each other in the future.
Give us some examples of how the exchange students share their culture and how your school shares the U.S. culture with them.
The Greenheart students prepare cultural presentations to share in various classrooms. They meet with students in their scheduled classes, as well as other grade levels. The presentations cover areas such as language, geography, traditions, cultural dress, and educational experiences. This is a great learning opportunity for our local students, many of whom may not have had experiences outside of New York State.
The local students invite their new friends to community events, and other activities that introduce the international students to the American experience.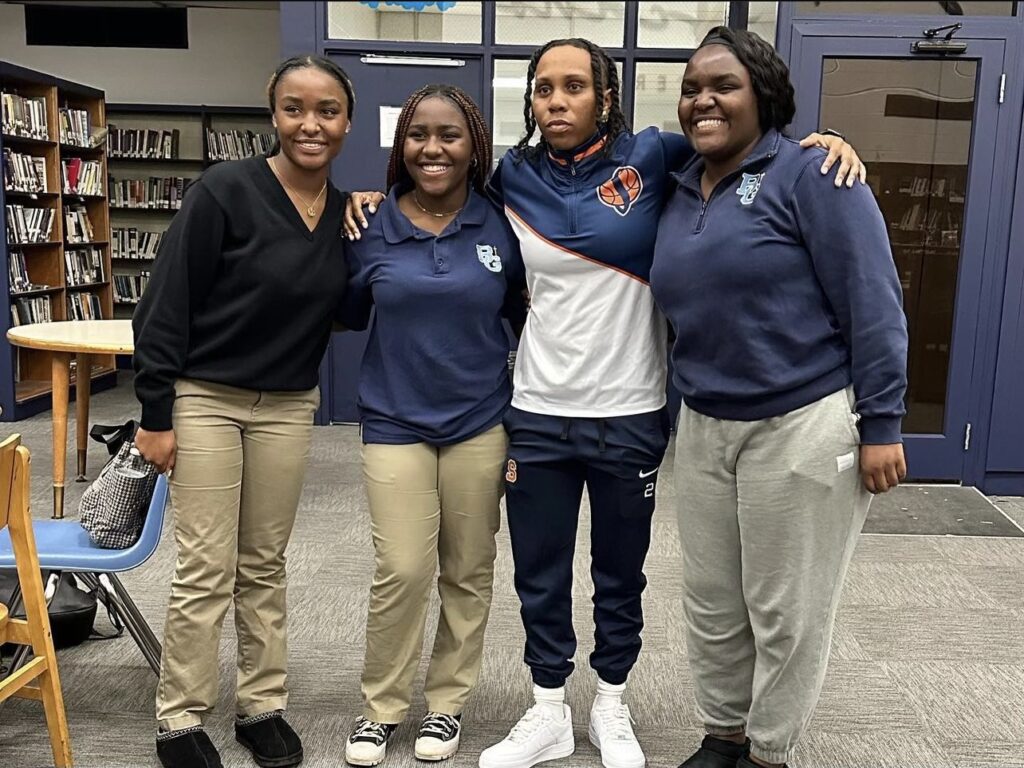 What sort of cultural/community events has your school shared with the students?
We began a Cultural Festival in 2023, and all of our international students were involved in the planning and presentation for the festival. Each country was represented with a booth planned by the student or students from that area. Local Bishop Grimes students also contributed. It was so well received by the school and the outside community! The students planned PowerPoint presentations, interactive games, crafts, cultural dances, food sampling, and it was an evening of great fun! It will certainly be on the calendar as a new yearly event at Bishop Grimes!
The Greenheart coordinators and staff are extremely involved and supportive of all of the students in their program. The guidance and follow up ensures a quality experience for the students, and provides excellent resources for Bishop Grimes as the host school.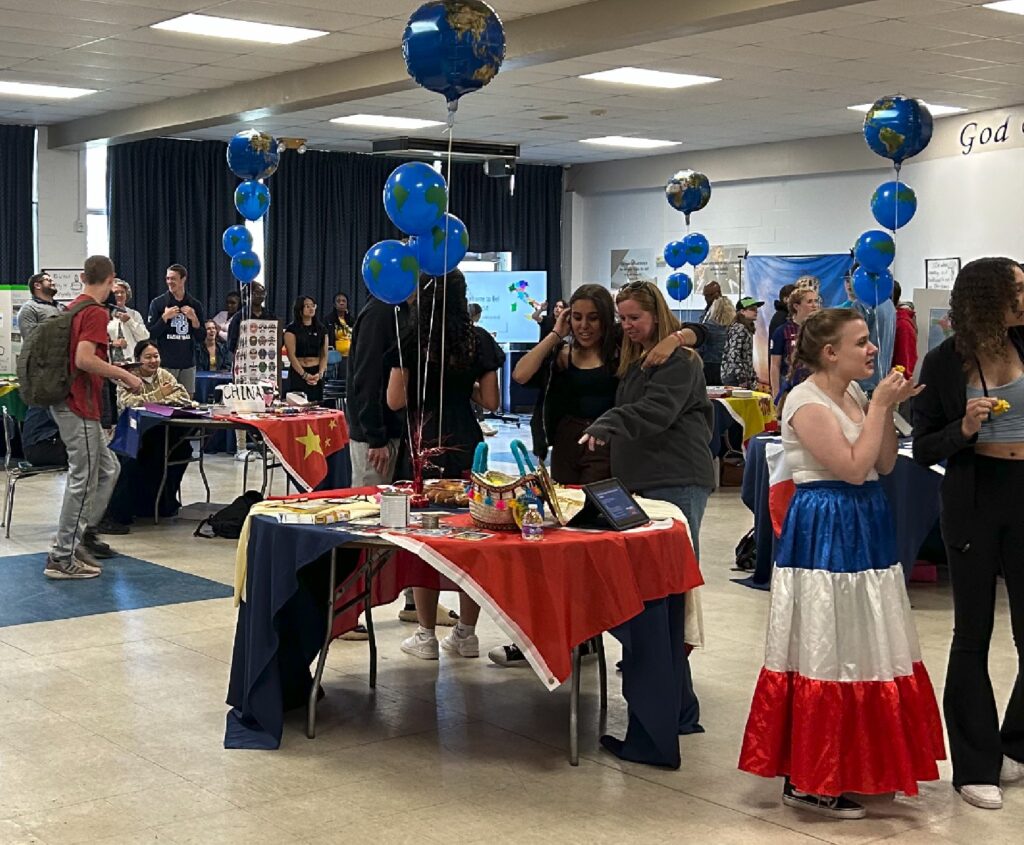 Thank you Sue and Thank you Bishop Grimes for being such welcoming partners for our exchange participants!
If your school would like to participate in cultural exchange programs as a Greenheart School, please visit GreenheartSchools.org to learn more about hosting international high school students, hosting experienced international teachers, or sending your local students on cultural exchange programs worldwide.