Greenheart Exchange is always proud to share how exchange students adapt and grow, and have the experiences that will shape their lives for years to come. Matias from the Philippines is hosted in New York and recently shared his remarkable theatre production news with us. We love it. Hope you do too!
***
When I was a child, my younger sister and I used to sing musical songs at the top of our lungs such as Alladin's "A Whole New World" and The Greatest Showman's "This Is Me." Now years later and thousands of miles away from my home "home," I got to really perform, act, dance, and sing in front of many people, on stage, and in a real theatre. This is the story of how and what happened:
November 2022: my host school's, Indian River High School, theatre program organized a district-wide audition for their upcoming Spring musical production, Punk Rock Girl. It is a very-brand new show which means it has only been done by a professional theatre and one other high school in the United States. I knew from the very start of my exchange year that I wanted to be involved in musicals, so I auditioned. I kept my hopes down as I didn't have any prior experience in doing musicals nor singing and acting and even dancing, but then the night after, my friend sent me the cast list, and I jumped out of joy, hugged my host mom, and told her the good news that I got the male lead role, Dudley. I was so shocked and baffled by that news; I really could not believe it until the director told me herself that I booked the role.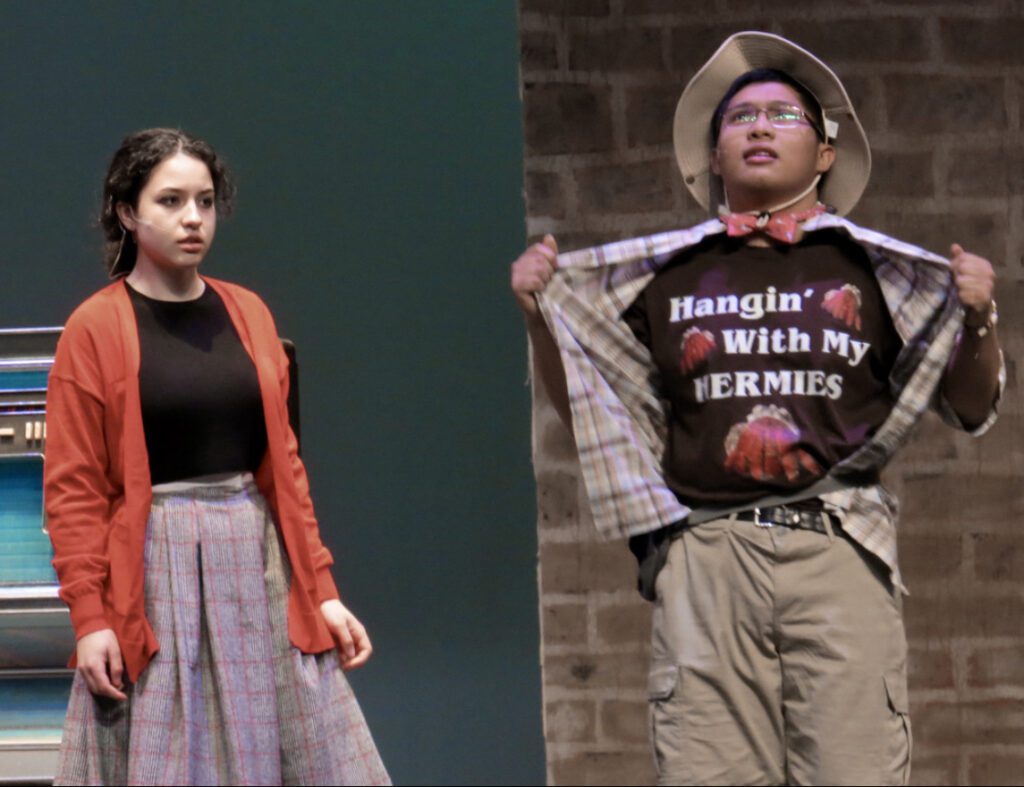 During the rehearsals and the process of creating the show, it was so hard not only for me but for all people involved in this production. Since this is a brand new show, we did not have any reference other than the script we have, so we have to trailblaze our own path. The character works and personalities that we have to work on are unique to us and some of it is even invented by ourselves. It is an extra challenge for me because I was so shy and so reserved to really perform, but with the help of my mentors, Ms Kristie Farr and Mr Caleb Reid, and my castmates who had always been so supportive and cheerful for me, I was able to break down my shells, step out of my comfort zone, and really absorb these learning experience.
On March 17, 2023, we opened the show to the public. I was so nervous to the point that I felt like vomiting every time, but I always remind myself that "I am nothing, and I am no one other than Dudley," which always helped me reposition myself and get really into my character. After the first show, we received a lot of positive feedback, and people really loved my character. They were saying that he was so hilarious and that whenever he came to the scene, people would laugh and react, and one of my teachers even said that she didn't know that I had that aspect of me (which I really did not have Dudley's charisma as I was the complete opposite of him). Because of my performance of Dudley, the New York Conservatory for Dramatic Arts had awarded me a $10,000 scholarship for their theatre program which I am very honored and privileged to accept.
Additionally, on March 18, 2023, our last show, I could not bring myself to be not emotional throughout the show. All that I was thinking that night was "This is the last time that I would ever perform Dudley, I better enjoy every bit of this experience," and so I did. I would say that that was the highlight of my exchange year. I have never been happier than I was that night. When it was time to sing my titular song, I got teary-eyed. Back in my mind, I was re-experiencing the moments between my younger sister and me, I was just used to singing songs with her only. I was telling myself that this was just a dream, and now it became a reality. I could not hold my tears, and I cried while singing, and all I could feel at that moment was being infinite. I looked at my castmates and they too were crying. Everyone was emotional and you can really see the raw emotions overflowing on the stage. I am so blessed and I am so grateful and honored to not only have met these people, my people, but to also experience this–to live this. Indeed, this musical debut is a dream come true.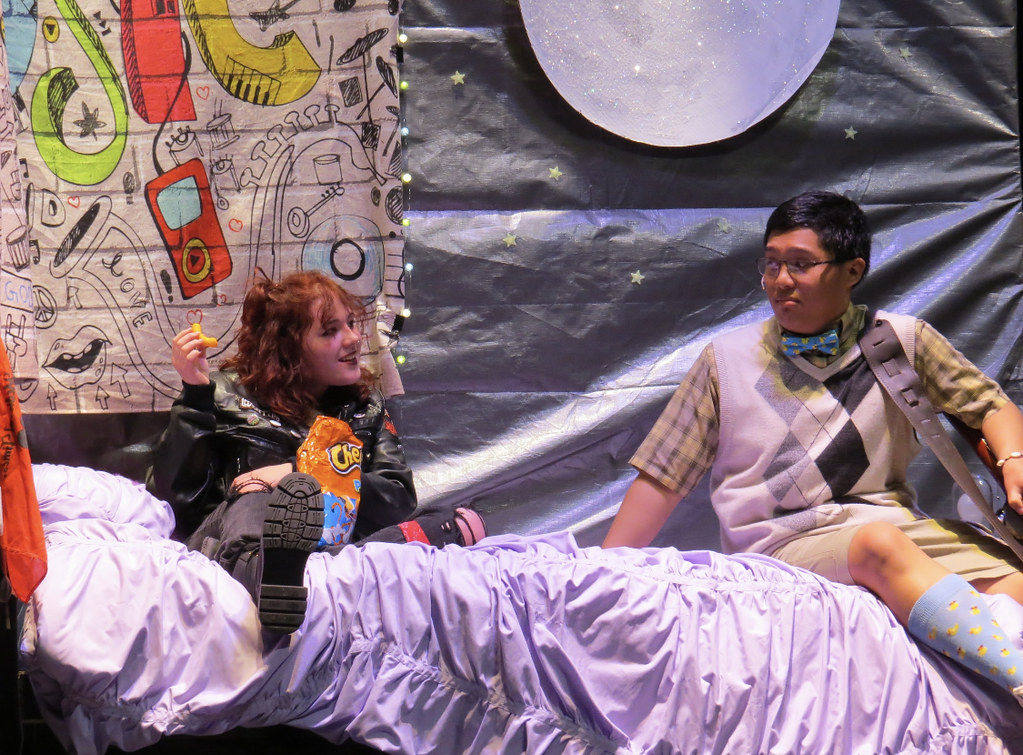 ***
Thank you Matias for sharing your experience of creating Dudley's character and many CONGRATULATIONS on the scholarship!
If you'd like to be a host family to a theatre-loving international exchange student like Matias, please visit HostwithGreenheart.org. The Meet Our Students tab lets you filter by interests and country so you can find the perfect fit for your family.