People often ask me, "Connie, why do you love being a Local Coordinator so much?"
I was a nurse for almost 30 years. It was during this time, I was introduced to international student exchange and fell in love with the different cultures/travel, and developed a passion for working with teens from all over the world. I began "placing" foreign exchange students into welcoming volunteer host families that I found so that the teens could experience life in the USA. I had been placing exchange students for almost 10 years, while still working my nursing job, when I decided to retire my nurse's license, work from home, and spend my time doing what I truly loved.
I woke up this morning to a precious email from one of our students who had to depart early from the U.S. in March 2020 when COVID hit. Once you read this, you will see why –after 32 years placing students–I can't imagine doing anything else.
Dear Connie, I am Harriet…
Dear Connie,
I am Harriet, one of the China-US exchange students three years ago, 2019-2020. I am not really sure that you can receive this email, but I sincerely hope that you can see it. I am writing to express my great appreciation for your help and assistance. Besides, I would like to take this opportunity to tell you the current state of my life.
When I recalled my exchange life, tons of memories flooded back. When I first arrived in America from China, I was just a little girl who knew nothing.  It is no doubt that I encountered many obstacles. However, I was so lucky that I met you and my kind host family. It was you who gave me the encouragement to brave the difficulties. I am grateful for all these. But for your help, I won't have become who I am–a brave and strong-will girl who is rushing to her dreamed of life.
The valuable exchange year did teach me a lot. During this special year, not only my horizon was broadened, but also my ability of solving problems improved. I think all these are much more meaningful than just improving English, which was my hope before I went to America. More importantly, I met many kind friends. It was these friends who gave me love and let me love the world.
When I came back to China, difficulties were waiting for me. Because of one year's stop of learning Chinese knowledge, it was hard for me to keep pace with other students. What's more, I had no choice but to make new friends. These two years were fairly painful for me. The tight schedule and heavy study load made me out of breath. Fortunately, after one year of exchange life, I braved it and overcame it successfully–I just passed the college entrance examination half a month ago! 
Now is our two months summer holiday. NOT ANY HOMEWORK! NO STUDY LOAD! Some of the graduates are planning for their graduation trips. Graduates are extremely happy now, except for me. The grade will be announced. I am really afraid of it, because I thought the exam was hard for me. Hope that God will bless me. But no matter what grade I get, I will not regret, since I tried all my best.
To be honest, there were still many happy things that happened during these past two years. I met several heart-to-heart friends, which I think is the most priceless thing I got. What's more, I am trying to improve my spoken English now. Chinese students do well in written expression but poor in spoken English. Sometimes my American friends invited to have a call, but I was afraid of it.
As for the major choosing in the college, I will stick to my original choice–Architecture. Some relatives advise that learning architecture is hard to find a proper job in the future and it is hard for a girl to learn it. However, I just want to learn what I love. If i learn something just for the prospect of maybe money, I think I will lose the meaning of life no matter how rich I am.
I would like to express my sincere thanks to you again. And it will be great if you can share your current life with me. Say hello to Richard for me.
Sincerely yours,
Keying (Harriet)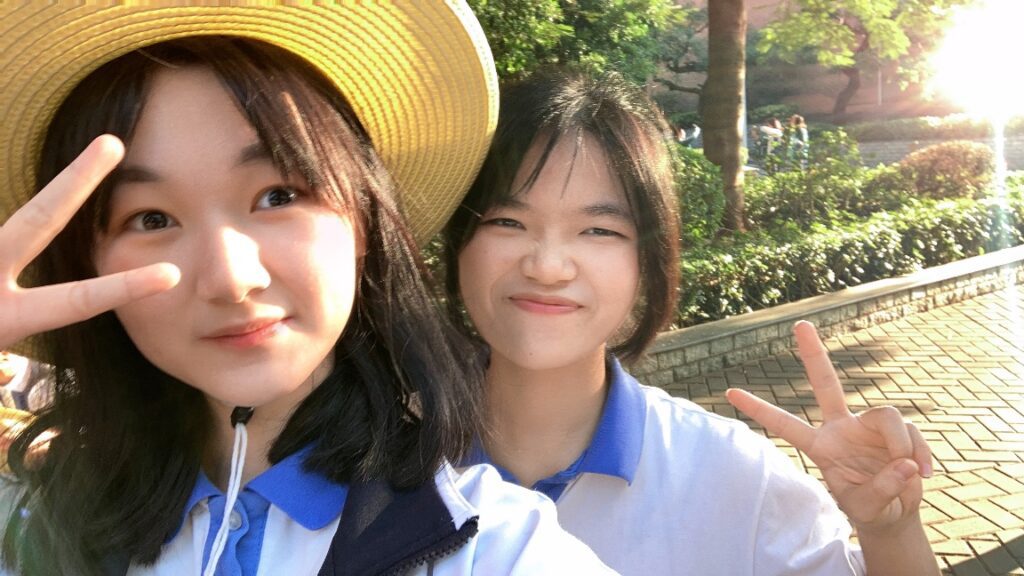 Interested in Working with Greenheart?
My friends, if this letter moves you, and you want to work part time from home to secure volunteer host families for impressionable young people from all around the world, please visit PlacewithGreenheart.org to complete an inquiry. Get paid, earn free travel, and enrich lives.
If you are interested in hosting an international teen for a semester or academic year, please visit HostwithGreenheart.org to learn more.