Greenheart Exchange's Summer Work and Travel program connects international university students from around the world who want to work and travel in the U.S. for up to four months. Seasonal businesses in the USA host these program participants for many reasons: to diversify their workplace, to fulfill a commitment to cultural understanding and public diplomacy, and to bring the world to their communities and businesses during their busiest season with international help. 
Greenheart recently connected with one of our favorite Host Organizations to get his perspective on the Summer Work Travel program and how it benefits his business. Here's our interview with Jeff Curtis, Director of Operations, at Great Lakes Hospitality in Michigan.
Let's kick off with some background on how your business got started hosting seasonal Work and Travel students.
Over the past decade, finding summer help in Michigan has become almost impossible. In 2017 we hired one Work and Travel student at one of our hotels. We were the second job for this student. I asked the student a lot of questions about the program and how it worked.  I did some research and talked to several companies that placed students. Of all the companies, I felt the best fit for us was Greenheart. After talking with Greenheart, I began the process of becoming a host.  Our first summer with Work and Travel students was in 2019.
What specifically interested you/your company in Greenheart's Work and Travel program?  
When I started looking into the Student Work and Travel program in 2018, I was a little overwhelmed by all the things that needed to be done to become a host. Greenheart helped me from day one. They worked with me through the process of becoming a host. Greenheart's staff were so knowledgeable and helpful during the process. 
How has the Greenheart Work and Travel program impacted your organization and the local community?
It's a huge help for our business. There have been times when staffing shortages were so bad that we had all managers and senior managers cleaning rooms. Knowing each summer we have a group of university students coming to work side-by-side with our local team is a huge burden lifted. I can't imagine now *not* having the students working with us during the summer. They are important to our success as a company, and to the success of small town tourist communities…communities that just don't have the available local staffing to fill the huge influx in demand from summer tourism.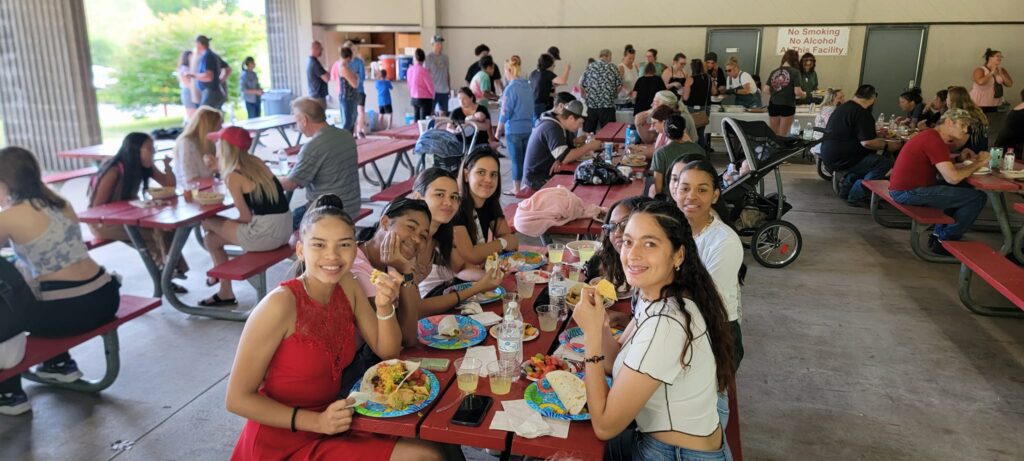 What is the best part of having international exchange students seasonally working for your business? 
At a business level, the best part of the exchange program is filling the void of not enough employees to satisfy the business needs. At a personal level, the best part of the exchange program is getting to know the students! My favorite part is interacting with the students at cultural events. It's at the events where we see the student personalities shine. We share our culture with them, and they share stories of life in their country. It's great to see, both sides learning about each other's culture. Our local community loves having J1 students in town.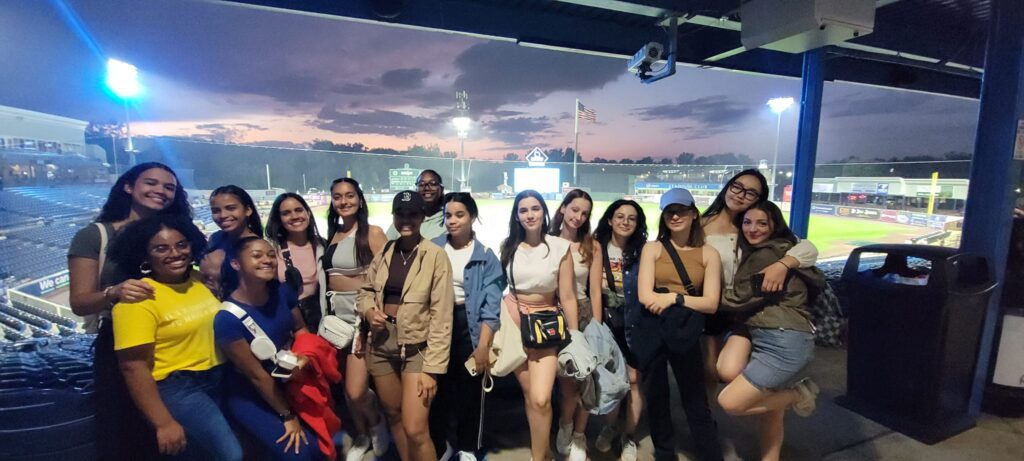 Give us some examples of how the students share their culture and how your company shares USA culture. 
One of my favorite culture events we do is what I call "Festival of Foods". One night at the end of the season, I invite all the students to my house to cook their favorite food from their country. I purchase all the ingredients for the dishes. We start cooking at 5 p.m. and end up eating 4 hours later. It's an amazing night filled with laughter, fun, and lots of food. It's great to experience the foods from around the world.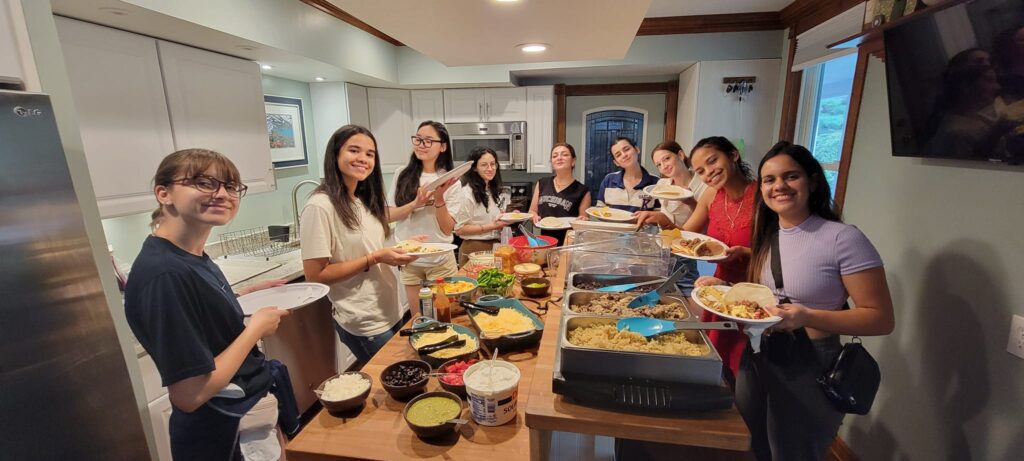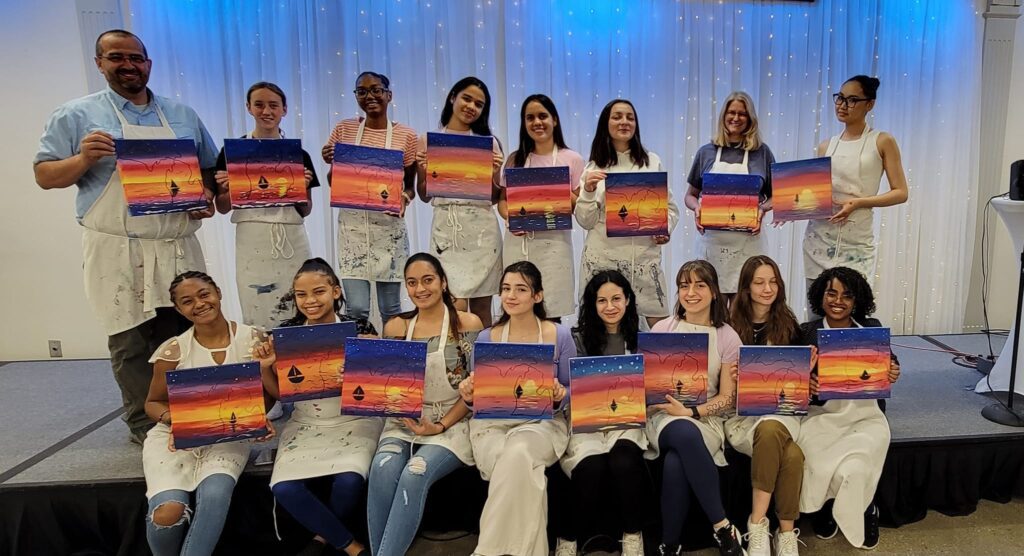 As you mention, the cultural component is a very important part of the J1 program. Students are here not just to supplement seasonal staffing, but to promote mutual understanding between our countries. Your company schedules lots of cultural events every summer with the community. Tell us more about those.
Over the summer, I scheduled 17 different cultural events for our students to experience. I have a variety of events so our students can get a taste of the United Stated firsthand. Some of the events we do are: going to an amusement and water park, going hiking in the state park, kayaking in an inland lake, bringing in an artist to teach them to paint a sunset, sitting around a campfire and making s'mores, going on trips to several malls, going to a stadium to watch a baseball game, watching 4th of July fireworks explode over lake Michigan, and going blueberry picking and eating lots of ice cream. I think cultural events are crucial in keeping the students happy, engaged, and feeling welcome and appreciated. I love the saying, "people don't care what you know, until they know that you CARE." We care about these students and we want them to have a great experience.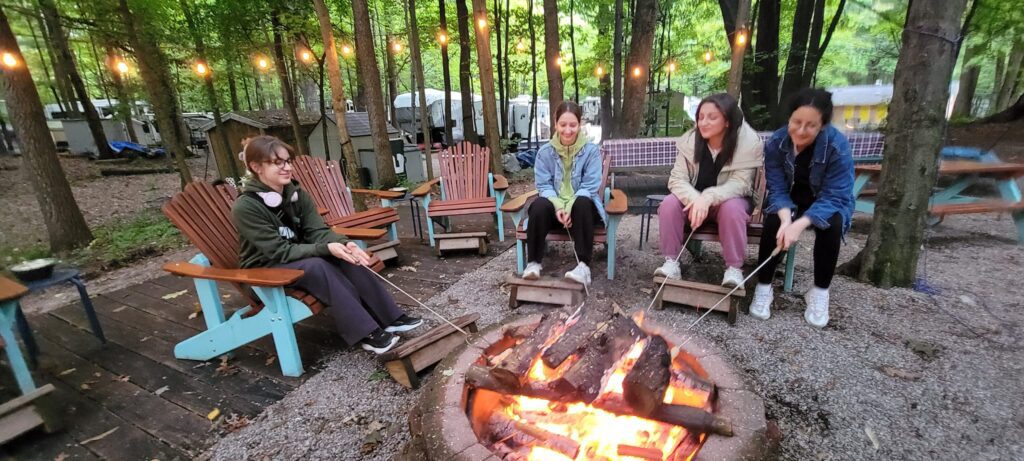 Sounds like the J1 program means a lot to you and your staff!
Yes, it's so much more than filling holes in staffing. Over the summer, the students become family to me and my family. My 11-year-old daughter looks forward every year to hugging returning students and making friends with the new students. It's always sad for us to say goodbye at the end of the season. Every summer, my staff makes new friends from around the world–friendships that will last a lifetime.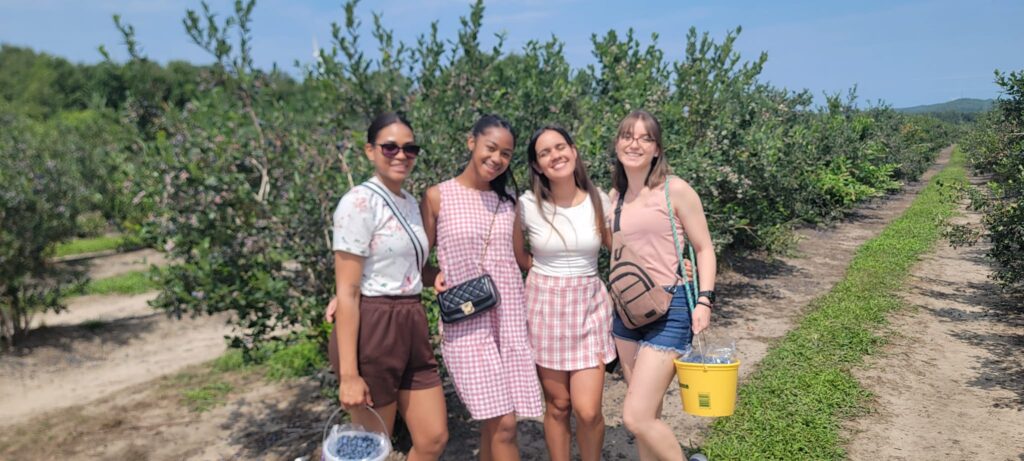 Would you recommend the Summer Work Travel program to other businesses? 
I would absolutely recommend Greenheart's Summer Work Travel program to anyone! I can't think of another thing that has made a bigger impact on our company. It's not easy, and there is a lot of learning along the way. But, the reward is so worth it. Every year I learn more and make changes. And every year it gets easier. Greenheart is an amazing company to work with. The team at Greenheart did a wonderful job helping us become a host for the Summer Work and Travel Program. They offer fantastic ongoing support, online learning, resources, guidance, hiring help, continuing education, and networking opportunities. I'd highly recommend Greenheart to any employer looking at becoming a host. Just inquire for more information on the Summer Work and Travel Program and see for yourself.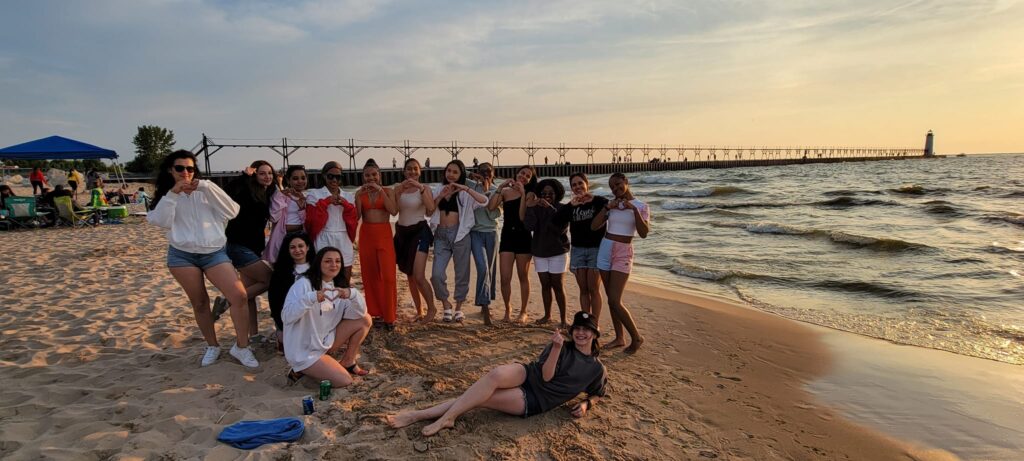 Thank you Jeff for taking the time to talk to us about Great Lake Hospitality's experience with Greenheart's Summer Work Travel program! And thank you for being such a dedicated host.
If your business is interested in hiring seasonal staff and providing cultural exchange experiences, please visit our website to inquire. We'll get back to you to discuss and see if the program is right for your business.
If your organization is not a seasonal business, but you are interested in working with international students, please consider hosting an intern/trainee with Greenheart for 12-18 months. Read more about that program here.