GOAL! The World Cup and Cultural Exchange! We were delighted to hear this story of a Greenheart Teach USA teacher using the World Cup as a teachable moment!  Here's what Caio Gomes, a teacher from Brazil in Illinois on the Teach USA program, shared with us about how he is using the World Cup as an opportunity to teach his students and community about Brazilian and World culture!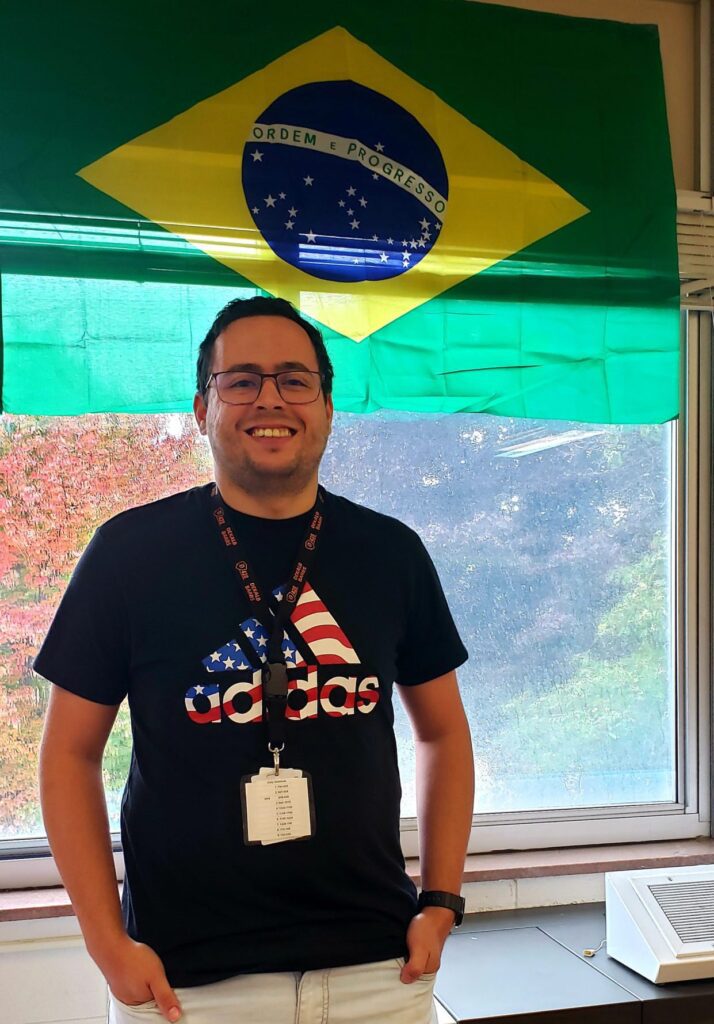 The FIFA World Cup means much more to us Brazilians than a sporting event. For many of us, it is the greatest expression of our nationality, a time to put political differences aside and unite as a nation to support our national team. One might say that the World Cup can be considered the Brazilian version of 4th of July, only that for a whole month! (If we make it to the final…) 
During this special time, which only happens every four years, we wear and paint our streets with the colors of our flag: green, yellow and blue. Most businesses close during Brazilian team's matches so that their employees are able to watch the games with their friends and family.
Since the World Cup does not have the same historical and cultural relevance in the United States as it does in Brazil, I developed a series of activities related to the impacts and cultural effects of the sporting event in Brazil for 6th, 7th and 8th graders at the middle school where I teach in Illinois. As a Brazilian exchange teacher, my objective with these activities was to demonstrate different aspects of Brazilian society through readings, documentaries and films, quizzes, slideshows and critical analysis of Brazilian society in view of the World Cup. These activities were shared with Social Studies and Language Arts teachers across the school so that they could apply them in their classrooms.
During this experience, what surprised me the most was how little many of our students knew about Brazil. Many did not have basic knowledge about our country, such as the language we speak, which is our capital, and even our geographic location.
The best part for me was the opportunity to guide them into getting to know more about my people's culture, teaching them about the Brazilian society and the social significance of soccer, which is a way for many young people in our country to get out of poverty. It was enriching to teach American middle schoolers that young people in Brazil (and many other South American countries) do not have the same opportunities as young people in the United States, therefore many young Brazilians deposit their biggest dreams in one day becoming a professional player (and who knows – playing in a World Cup one day!)
Thank you Caio for sharing this! What a great idea to anchor cultural exchange lessons on the World Cup!
If you'd like to learn more about Hosting a Teacher at a school in your community, please visit HostGreenheartTeachers.org to learn more and get in touch.
Applications open in January for international teachers who wish to teach in the USA.