"It is the supreme art of the teacher to awaken joy in creative expression and knowledge."
– Albert Einstein
Greenheart Exchange welcomes hundreds of teachers every year to teach at public schools across the United States. Teach USA is a high-profile professional exchange program that is sponsored by Greenheart Exchange. International teachers join forces with local teachers and school administrators while also sharing their different cultures with students.
We would like you to meet one of our teachers, Sheillah, who came on the Teach USA program from Kenya, Eastern Africa. Sheillah is sharing her exchange experience teaching fourth grade students at a school in Madison, Wisconsin.  In her cultural exchange report, she writes:
"In Madison, I met a receptive community and the Madison area proved to be home away from home. I have had successful engagements with my community regarding my Kenyan culture and watching students develop interest in learning my language- Swahili- and visiting Kenya to see for themselves the rich background I have been sharing with them is truly rewarding. My exchange has had such a huge impact at Madison Country Day School and the surrounding community. During this year's Lower School Fall Concert, 4th graders performed a Swalihi song that encourages people to always be joyful and it is my joy to continue impacting my community in such ways. The High School students also had classroom exchanges with students at Ongata Senior School in Kenya and enjoyed getting to know more about my country from their peers who are 8,000 miles away! It is so wonderful that the Greenheart makes such a difference in distance almost nonexistent."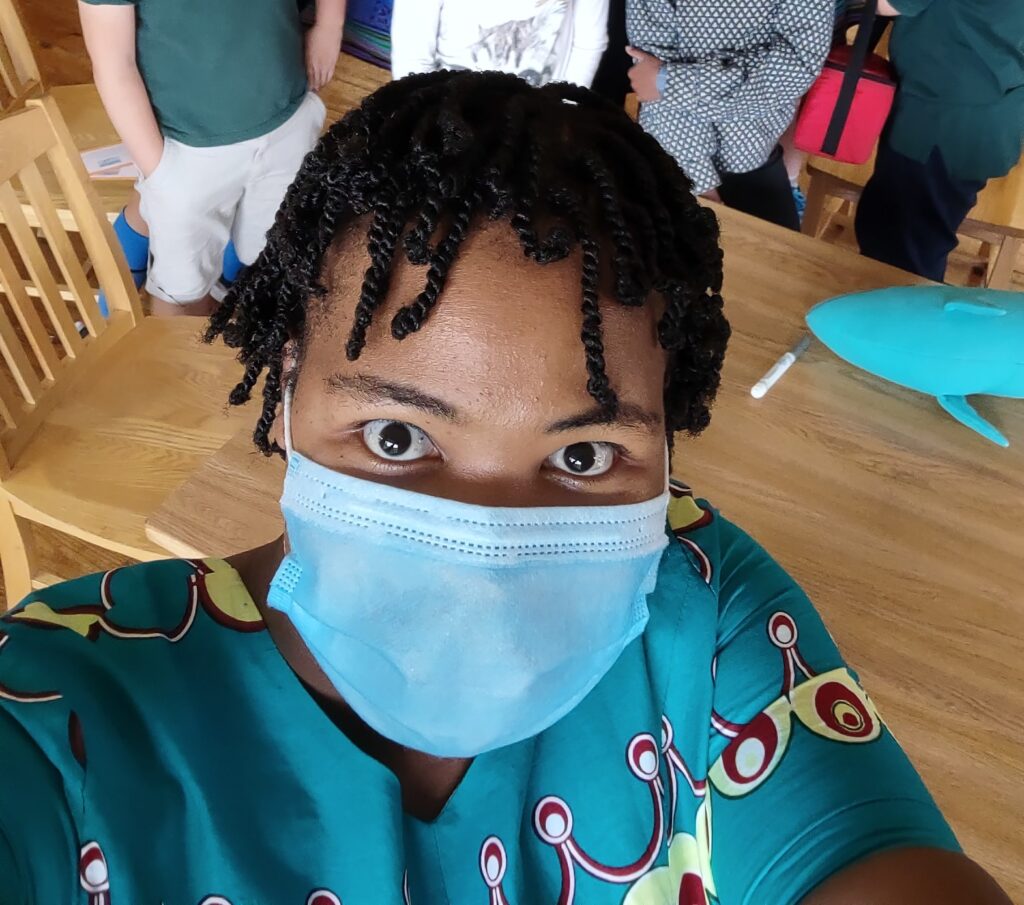 "It was so exhilarating to interact with young, curious fourth grade minds and talk to them about the rich Kenyan culture. Since I had a large audience, I grouped the students into small groups of about 5-7 learners and adopted a carousel structure in the conversations we had. After a brief introduction to my home country-Kenya- I taught the children a few helpful Swahili phrases and they had so much fun trying to pronounce them expertly. I remember one student proudly declaring how he knows how to say 'hello' in 100 different languages and now he just added a swahili greeting-habari- to his list!"
Representing her Kenyan culture and clothing, Sheillah decided to dress in colorful Kenyan 'Kitenge' which was admired by the students, as she explained how Kenyan men and women wear 'vitenge' (plural for 'kitenge') to traditional functions like weddings and dowry negotiations.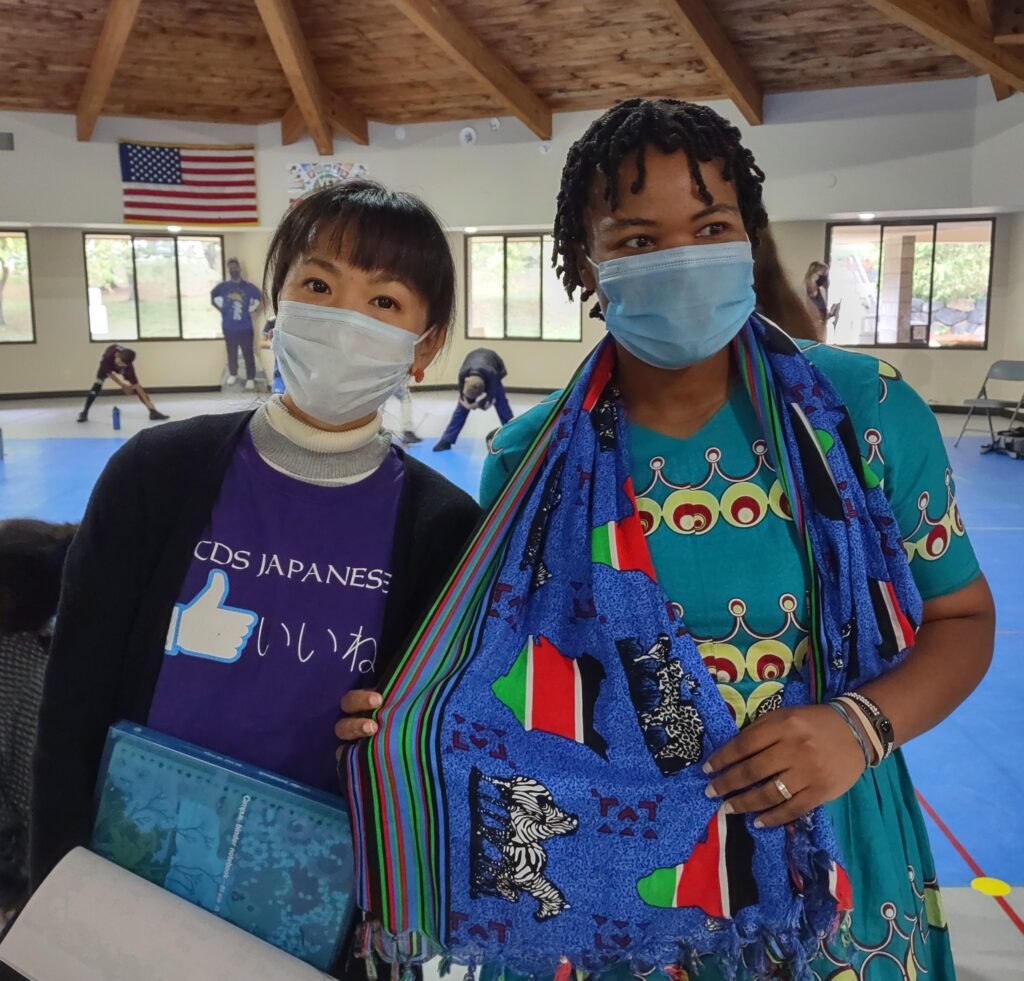 Sheillah continues:"I also had a blue 'kikoi'(shawl) with prints of the Kenyan flag and animals so we had a chance to talk about the symbolism of the colors on the flag and learnt Swahili names for the animals on my 'kikoi.' To end my talk, I immersed the students in the life of a Kenyan child their age during playtime. We played a children's game called 'chakulenga or katii' which involves making points by dodging the ball as two people from either side try to hit the person at the center with a small ball. We also learnt the culture of creativity among Kenyan kids as they make the ball from plastic paper. While the Leadership Conference was geared towards leadership, I provided a special link that "Leaders must be internationally minded," hence the need to learn about other cultures."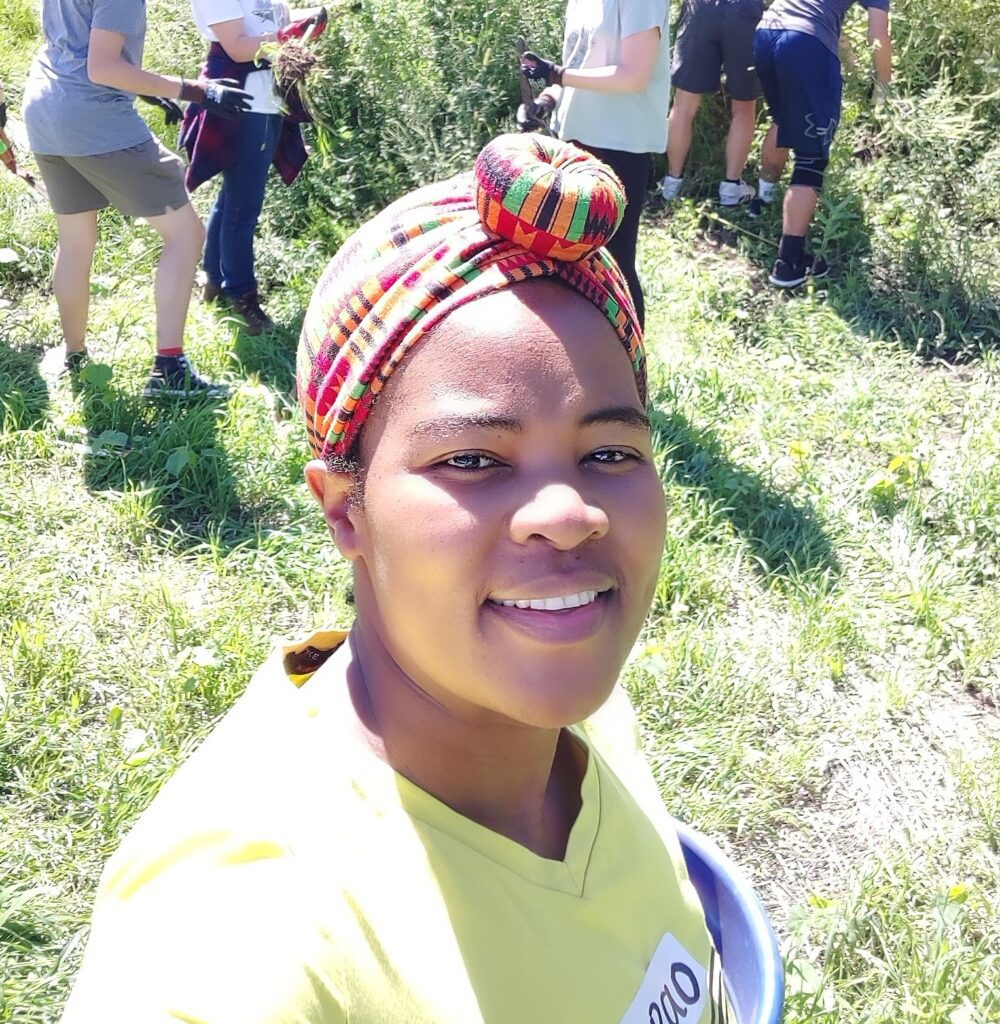 Interested in learning more about hosting an International teacher in your school? Visit HostGreenheartTeachers.org.
Want to learn more about the mission of Greenheart? Visit Greenheart.org.