Greenheart Exchange reached out to our Teach USA Program participants to interview them about their time teaching here in the US. The Teach USA program brings international teachers to the US for 1-5 year programs to promote cultural exchange. Participating teachers are placed in a K-12 host schools and teach a wide range of subjects. During this program, teachers can expect to sharpen their professional skills and take part in cross-cultural activities within their schools and local communities. Read more about this teacher's experience:
Hi my name is Malou Jubay, and I am a Special Education Teacher handling Intermediate Specific Learning Disability Program at Jesse D Scott Elementary School. I am from Talisay City, Cebu Philippines. I was handling 2nd Grade Class in Mohon Elementary School at one of the public schools in Talisay City.
You are placed in Las Vegas, NV. What is it like?
Las Vegas is a populated community yet you don't often see people outside of their houses. This city is quite big and I would say a safe community to stay. I like the city I am in its because it is close to the most visited spot in Las Vegas which is the Strip and Freemont not to say the easy access to groceries and recreational activities. I like this city because aside from its safe environment, I have enjoyed the place so much that it makes my heart aches to have to eventually leave.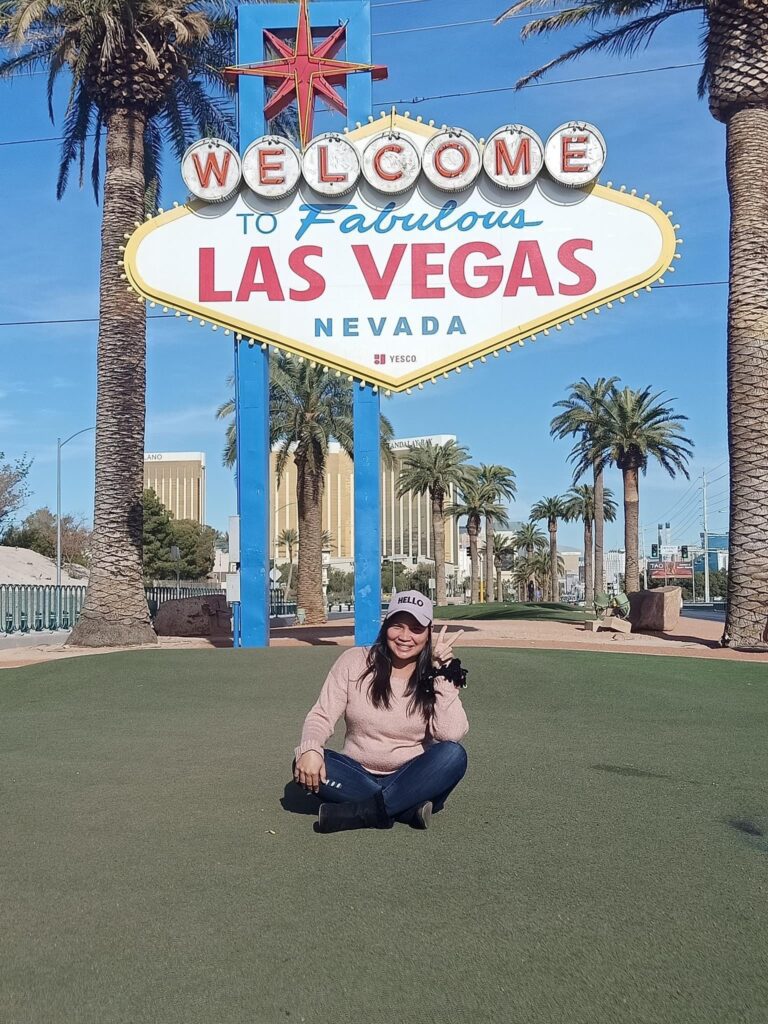 What is your favorite part about teaching in a US school?
Honestly speaking, the compensation is ten times higher that wat I was receiving in the Philippines. But my most favorite part is that the experience alone makes me want to come back here after my program. I get to experience a totally different environment and different way of teaching. I get to experience how to handle local students here and got to experience how local teachers here are helpful to us foreign teachers. I get to experience a lot of things which are new to me and makes me want to eagerly share these things once I go back to my home country.
What is the best food you have eaten in the USA that you've never had before?
I never ate Korean and American foods in the Philippines, yet I had the chance to try all these only in the US. And I should say the foods are good yet I can't deny the fact that I am and will always be a Filipino, I am still longing of eating Filipino foods especially Lechon. This is the all time favorite dish of Filipinos. But I am so happy that I had the chance to try their foods especially the Burgers and Pizza here. These are the foods that I like here because I must admit they made the great and delicious Pizza and Burgers here. Aside from the fact that the food here is cheaper, I can say they've got good food here.
Have you encountered any culture shock? Why? How did you handle it?
Yes, I was culture shocked. I had this experience about the place because this is not the community that I am used to. The life here is work work and work. You can barely see people outside of their houses chitchatting or roaming around after work. I am culture shocked with the place itself because it is a totally different environment not to mention a totally different experience. I handled it confidently and calmly. I told myself that I am here for my family for them to be given a better future ahead of them. Everything just fell into the right places because of how I handled everything confidently and calmly.
I have had this funny story wherein I was shopping in one of the grocery stores here, I am afraid to talk or converse with the people here its because I can't really converse English that much! My English is very limited at that time(😂) and I find it hard to understand what they are saying because they talk fast. I forgot that I am in the USA. I am talking to them using my native language and laugh to myself realizing I said those things 😂 Philippines and USA is totally different, the traffic here is not bad compared to my home country. The environment is totally different I am used to seeing a lot of people outside their houses in the Philippines, I get to see happy people behind the problems that they are encountering which I did not see here. I am in a different place with a totally different life and experiences.
Why do you think doing a program like this is so important?
This is program is very important for me because I was able to experience the culture in the US and I was able to share my culture with the locals here. I get the chance to share the culture of my home country and get to experience their culture. This program offered a lot of experience which are once in a lifetime. The program made us all realize that it is possible to teach in the US. It is very important because It gives us a chance to participate in a cultural exchange program.

Want to learn more about becoming a teacher in the USA? Check out the Teach USA Program!