Greenheart Exchange reached out to our Teach USA Program participants to interview them about their time teaching here in the US. The Teach USA program brings international teachers to the US for 1-5 year programs to promote cultural exchange. Participating teachers are placed in a K-12 host schools and teach a wide range of subjects. During this program, teachers can expect to sharpen their professional skills and take part in cross-cultural activities within their schools and local communities. Read more about this teacher's experience:
Hello, I am Carmina P. Norona, a Filipino from Philippines. I am 42 years old and a single parent with one son. I am the youngest in the family, I have one brother. I am a graduate of Bachelor of Arts Major in psychology at Olivarez College and Master of Arts in Special Education at University of Makati. I also had units in Master of Arts in Education Major Guidance in Counselling at Olivarez College and I am currently enrolled in Pacific Intercontinental College located at Las Pinas, Philippines with a course of Doctor of Philosophy in Educational Leadership and Management Major in Special Education, I am now in 3rd Semester.
I started to work as a Preschool Teacher after 3 months from graduation in College at Prochild Learning Center, EP Housing Phase 1 Taguig City, NCR Philippines, I worked here from June 1999 to March 2002. After a few months from this school, I started to work on Western Bicutan National High School as a Secondary School Teacher from 2003 to March 2018 then I transfer to Philippine School for the Deaf (PSD) as a Special Education Teacher from March 2018 to October 2019. Before I transfer to this school, I need to learn the American Sign Language (ASL) and I was able to get a certificate from Basic to Level 1. I was assigned to teach Senior High School and teach the Filipino, Philosophy and Physical Education subjects, I am also assigned at Student Affairs and Services Center and perform tasks other than teaching like doing office works, counselling, computer related work, help provide Student Services and help meet the goal of the School.
I got here to the USA last October 2019, and I started to work as a Learner Behavior Specialist 1/Special Education Teacher at Harvard Elementary School of Excellence in Chicago, Illinois. I started to work with middle school last year and then this year I was assigned as a Cluster Homeroom Teacher with 6 student online and 2 students In-person with a grade level of Grade 3 and 4.
Why do you think doing a program like this is so important?
This is very important because it helps teachers most specially special education teachers to learn something new, much more advanced and I've learned a lot from Chicago Public Schools. Now I can share with other educators who are handling special needs children in our country.
I am so happy to be a part of this program, for giving me the opportunity to expand my horizon, to learn a lot, to be advanced and I was truly amazed with the K-12 schooling here in USA. I would like to thank you for helping us to be here and this help us grow more in our noble profession, to share ideas, opinions and learning.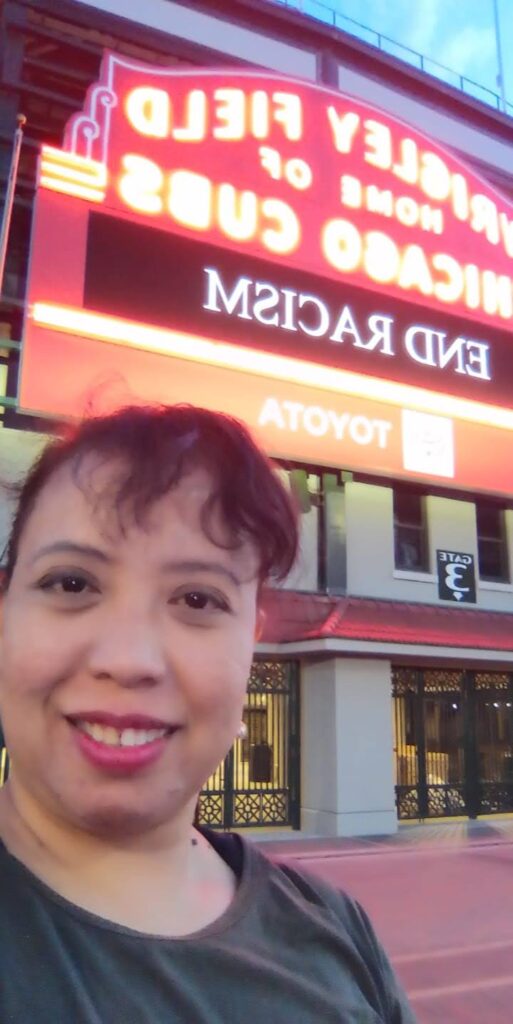 Want to learn more about becoming a teacher in the USA? Check out the Teach USA Program!